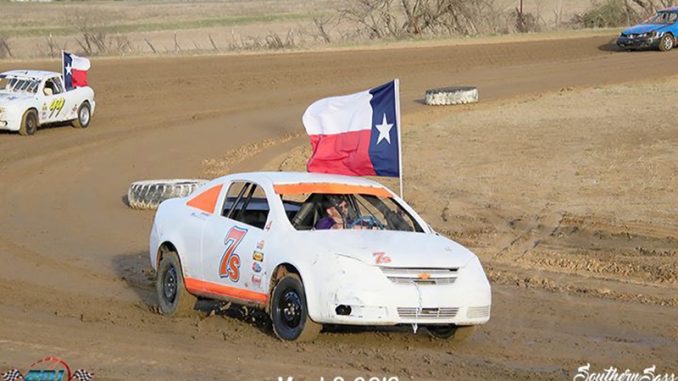 GRANBURY, Texas – The third Texas driver to earn national rookie of the year honors in as many seasons, Steven Bevills has already set a goal of becoming the first Lone Star State speedster to win the Mach-1 Sport Compact national crown.
From Granbury, Bevills won 10 features and finished a Texas-best fourth in the 2019 national point standings for the 4-cylinder division.
Self-funded and with a crew that consisted of himself and sons Christopher and Nicholas, he was track champion at 281 Speedway and Boyd Raceway and the E3 Spark Plugs Texas State king as well.
"We have a lot of fast drivers in this class in Texas. There are at least five or six guys who can win on any given night, depending on how they draw," said Bevills, also third in the points at Heart O' Texas Speed­way and sixth at Kennedale Speedway Park. "We ran with some pretty stiff competition and it looks to be even better next year."
Bevills grew up watching races and helping in the pits at dirt tracks in Southeast Oklahoma and had raced go-karts with his sons while his wife Sara – they also have a 16-month-old daughter, Taylor – ran powder puff.
The family went to the races at Stephenville and after Bevills helped Vandenberg in the pits a couple nights, Sara suggested he sell the RC car and get on the track himself.
"The beauty of the Sport Compact division is that it's inexpensive if you have your stuff together," Bevills said. "To win two track championships this season was really amazing but two of my favorite nights of the season were my first win at Heart O' Texas Speedway on my oldest son's birthday where I got the track announcer and the crowd to sing happy birthday to him and the final night at 281 when Anthony won for the first time and kicked our teeth in."
Starts 43            Wins 10         Additional Top Five's 22
HIS CREW: Sons Christopher and Nicholas.