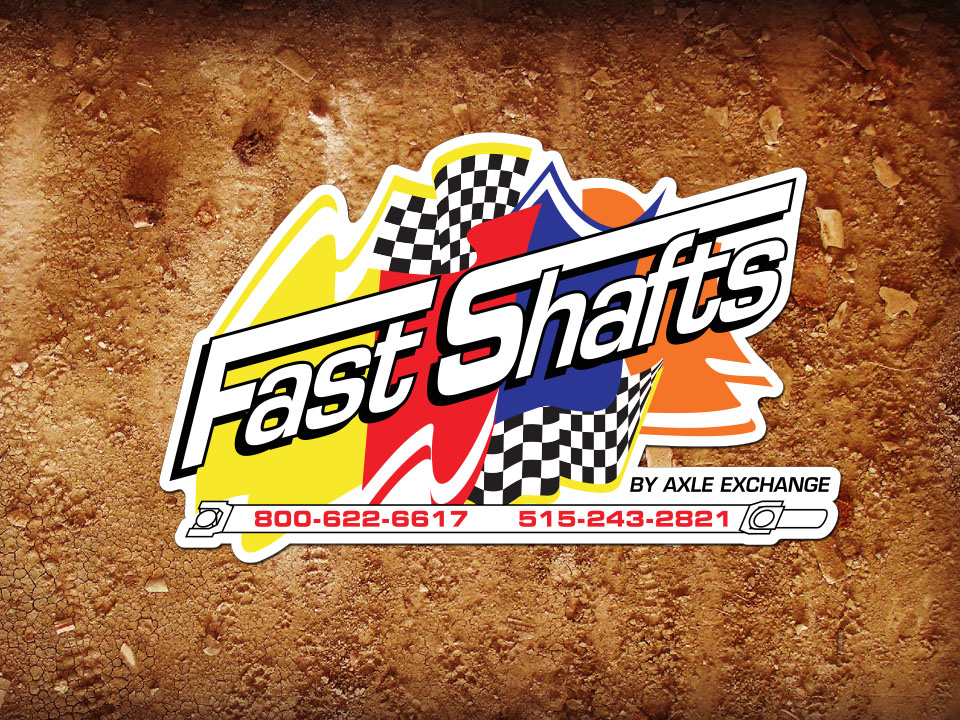 VINTON, Iowa – The crowning of regional and E3 Spark Plugs State champions, as well as four special event winners has added 25 IMCA Modified candidates to the Fast Shafts All-Star Invitational ballot. 
Newly vote eligible are Dirt Works Eastern Region champion Matt Szecsodi and Razor Chassis South Central Region and Oklahoma state king William Gould, also winner of the Texas Big 4 special at Grayson County Speedway.
State champions joining the ballot are Eric Barnes in Illinois, Cory Craver in Montana, Cory Davis in New Mexico, Trevor Fitz-Gibbon in California, Junior Flores in Idaho, Kelsie Foley in Arizona, David Goode Jr. in Texas, Josh Goodwin in Florida, Clay Hale in Missouri, Wyatt Howard in Utah, Mitchell Hunt in Michigan, Aaron Johnson in Minnesota, Josh Long in Wisconsin, Wade Manning in Wyoming, Bob Moore in South Dakota, Tom Quint in Colorado, Anthony Roth in Nebraska, Andy Strait in Nevada and Marcus Tomlinson in North Dakota.
Putting their names on the candidates' list with special events victories were R.C. Whitwell, in the Duel In The Desert at the Las Vegas Motor Speedway Dirt Track; Hunter Marriott, a double winner at Cocopah Speedway's Wes Hurst Memorial; P.J. Egbert, at Heart O' Texas Speedway's Fall Classic; and Josh McGaha, in the Southern Challenge at Abilene Speedway.
Already on the ballot were Shaw Race Cars Western Region and Oregon state champ Bricen James, Jet Racing Central Region champion Jordan Grabouski and Side Biter Chassis North Central Region king Tom Berry Jr.
Drivers winning state crowns and who were already All-Star candidates include Drew Armstrong in Arkansas, Clay Money in Kansas, Kelly Shryock in Iowa and Brandon Smith in New York.
And special events winners already on the ballot were Smith, Grabouski and Steven Bowers Jr.
The 73 All-Star candidates on the 2020 ballot now include:
Jeff Aikey, Drew Armstrong, Austin Arneson, Casey Arneson, Chaz Baca, Eric Barnes, Brandon Beckendorf, Tom Berry Jr., Steven Bowers Jr., Cayden Carter, Kellen Chadwick, Cory Craver, Cory Davis, Zane DeVilbiss and Ethan Dotson.
P.J. Egbert, Chris Elliott, Trevor Fitz-Gibbon, Junior Flores, Kelsie Foley, Troy Foulger, Jeremy Frenier, John Gober, David Goode Jr., Josh Goodwin, Daniel Gottschalk, William Gould, Jordan Grabouski and Kevin Green.
Richie Gustin, Clay Hale, Bobby Hogge IV, Wyatt Howard, Mitchell Hunt, Bricen James, Aaron Johnson, Cody Laney, Jeff Larson, Josh Long, Ryan McDaniel, Josh McGaha, Wade Manning, Hunter Marriott and Clay Money.
Bob Moore, Rodney Morgan, Josh Most, Chris Nieman, Jason Noll, Jay Noteboom, Brad Pounds, Tom Quint, Dereck Rhoden, Kyle Rohleder, Anthony Roth, Joel Rust, Cory Sample and Jim Sandusky.
And Robby Sawyer, Marlyn Seidler, Kelly Shryock, Todd Shute, Brandon Smith, Andy Strait, Shawn Strand, Matt Szecsodi, Jeff Taylor, Ricky Thornton Jr., Eric Tomlinson, Marcus Tomlinson, Nick Trenchard, Rob VanMil and R.C. Whitwell.