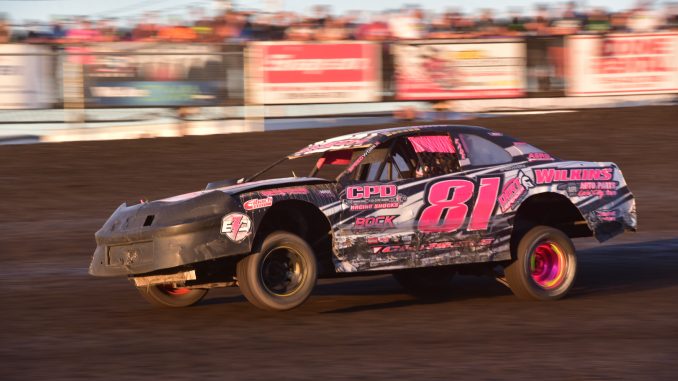 BOONE, Iowa (Sept. 5) – Multi-talented Devin Smith will start on the pole of Saturday's Stock Car main event, at the IMCA Speedway Motors Super Nationals fueled by Casey's.
Smith defeated fellow Wednesday night qualifying feature winner Jason See in a one-round bag toss tournament, held during a track prep session at Boone Speedway this afternoon.
See will start second on the inside row.
Second through fourth place finishers from last night went one-on-one with varying degrees of bag toss ability and accuracy for their respective starting spots.
Bryan Rigsby will start third, Abe Huls fourth, Donavon Smith fifth, Jeffrey Abbey sixth, Josh Dan­iels seventh and Mike Van Genderen eighth.