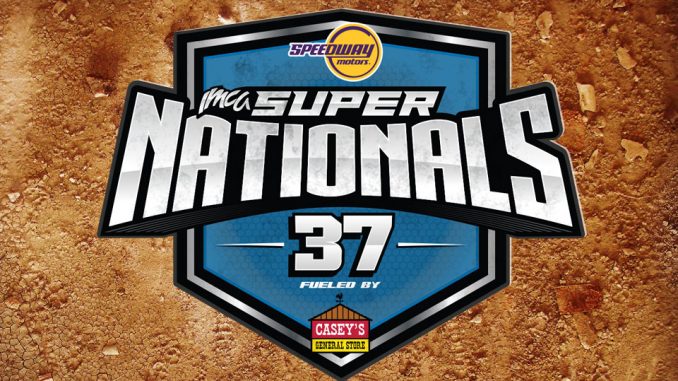 BOONE, Iowa – The record number of Stock Car entries could result in a record payout Saturday night at the IMCA Speedway Motors Super Nationals fueled by Casey's.
An event-record 202 Stock Cars will compete today (Wednesday) at Boone Speedway. IMCA President Brett Root announced before the start of this afternoon's program that the Weekly Rac­ing Bonus paid to the winner of the Sept. 7 main event would be doubled to $100 for each of as many as 50 sanctioned starts made during the 2019 season.
With as much as $5,000 in bonus money added to the guaranteed $1,000, that makes the Satur­day night checkers worth a potential $6,000.
"We have not lost sight of the core of IMCA racing, the weekly racer," said Root. "There is no bet­ter way for us to support the drivers who support IMCA and no better event to do so than at Super Na­tionals."
Stock Cars have been part of the Super Nationals program since 1988. The previous divisional car count record was 193, set in 2015.
A $100 bonus for each of as many as 50 starts is already in place for the Modifieds.
"We'd love to see bonuses paid at the (50-race) cap every year in every division," Root said. "There is no bigger or better stage to pay bonuses at than Super Nationals. We will back the rac­ers that back us."
Two hundred and twenty-nine Modifieds also begin qualifying today at Boone putting the total car count for the 37th annual Super Nationals squarely at 800.