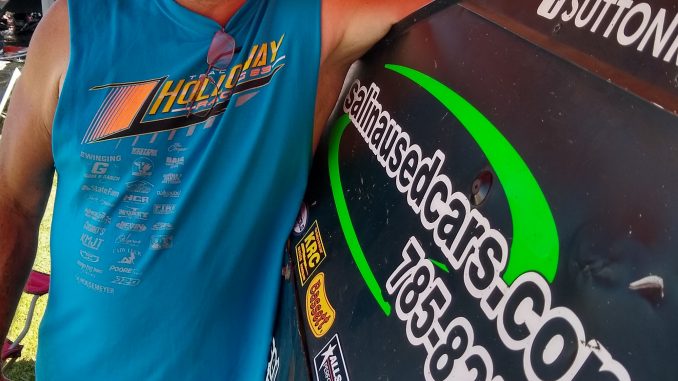 BOONE, Iowa – Larry Sutton was ecstatic to watch son Tyler qualify for the Modified main event at last year's IMCA Speedway Motors Super Nationals fueled by Casey's.
The 35-year veteran would be almost as happy to match that accomplishment at the 37th annual event.
"Tyler had a real good week last year and I was ecstatic to see him qualify. It was the greatest feeling in the world," said Sutton, from Beloit, Kan. "It would be great if I made it in this year, knowing that would be two years in a row we made it."
A regular at Salina Speedway, Sutton is in his 33rd year in an IMCA Modified. This is his 11th trip to Boone Speedway to be part of America's Racin' Vacation.
"Qualifying would be another notch in longevity. It would show I still have some talent at this age," he said. "There are a lot of good cars and a lot of talent out there these days."
What he enjoys about Super Nationals is the friends old and new and the challenge of the track.
"I just like the competition, working on cars and racing the cars," he said. "It's exciting when you build your own car and do well with it."