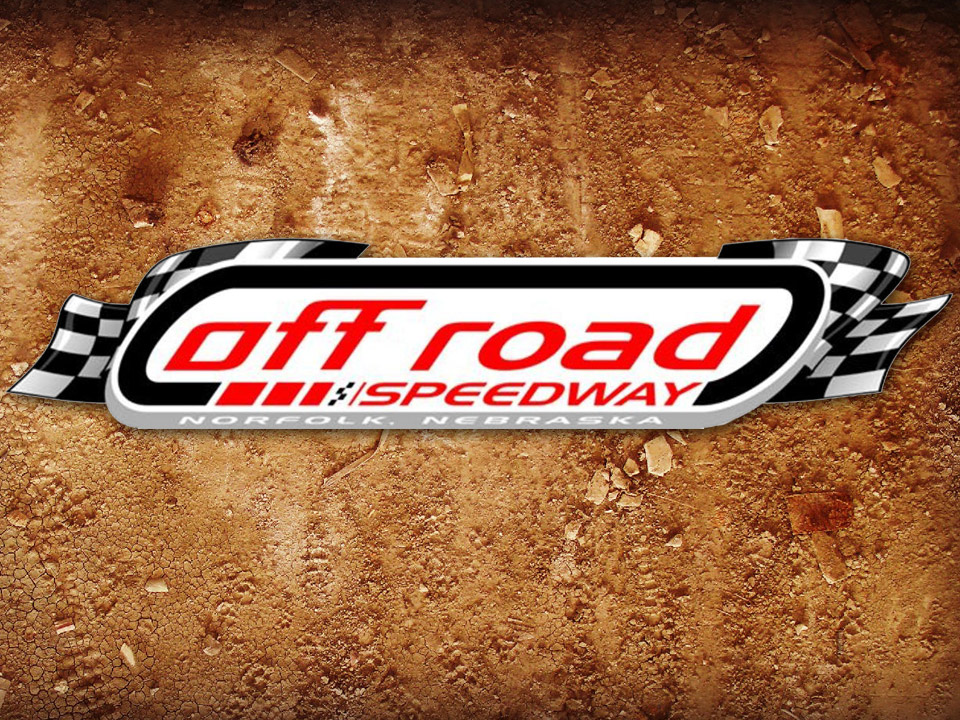 By Randy Pospishil
NORFOLK, Neb. (July 7) – Parker Vollbrecht has spent a number of laps chasing Ramsey Meyer of Pierce around race tracks. 
In fact, Vollbrecht also trailed Meyer in the Mach-1 Sport Compact standings by 11 points entering Sunday night's special Lynn Langenberg Memorial.
But during the main event on Sunday, Vollbrecht led for seven-straight laps, then re-passed Meyer during the last lap of a green, white, checkered finish for his second Off Road Speedway win of the season, and gave Meyer Racing Team much of the credit.
"Since 2017, when I won my first feature here, this is (Meyers) car; not many people know that," Vollbrecht said. "Besides that, I blew up a motor in Albion (Boone County Speedway) maybe three weeks ago, and they helped me fix it. I wouldn't be here without them; every time I break something they'll fix it."
With the lead in hand for those seven laps, Vollbrecht was headed for the finish line until a caution forced the three-lap race to the finish, which also brought Meyer, who was in second place at the time, directly behind Vollbrecht on the ensuing restart.
Meyer then passed Vollbrecht entering turn one, but Vollbrecht was able to gain inside position during the final lap and passed Meyer for the win. Mark Benedict finished in third place.
"I felt good because I thought I won the race before the caution came out, but then I was nervous because I knew he'd be coming," Vollbrecht said. "When he passes me, I usually just think he's gone, but this time, although I hit him a little bit, I ended up winning the race, and it feels good."
In the IMCA Late Models feature, Chris Johnson won at Off Road Speedway for the first time this year, with Cory Dumpert adding a second-place finish to last week's win and Travis Birkley taking third.
Sunday was also a successful evening for the Wilkinson Racing Team with Kyle winning an exciting two-car battle to the finish with Shawn Primrose in the IMCA Sunoco Stock Car feature, with his father Jason taking fourth. Chad Bruns finished third.
Later, Cameron sprinted to a win in the IMCA Sunoco Hobby Stock feature, winning by several car lengths ahead of Gage Koch and Lance Mielke.
Brian Osantowski picked up his first Karl Kustoms Northern SportMod win of the season at Off Road Speedway, while second place went to Wes Hochstein, with Kyle Prauner taking third.