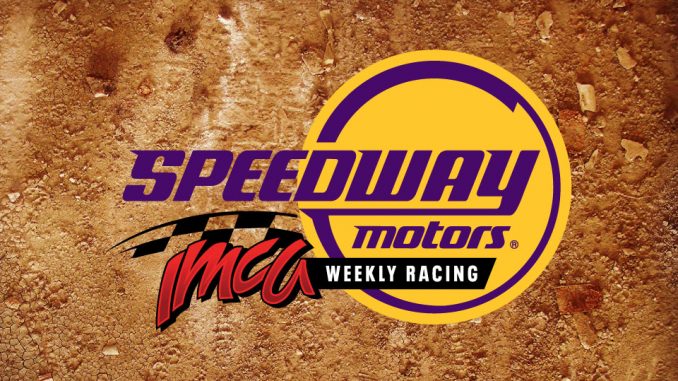 By Ben Deatherage
BANKS, Ore. – The track crew of Sunset Speedway Park battled the weather Wednesday, June night, but the curfew came before the scheduled Wild West IMCA Modified Shootout main event could be started.
The feature will be held at the end of the night at Willamette Speedway in Lebanon on Friday, June 28.
There will be no racing tonight (Thursday) but Willamette Speedway will host a driver appreciation party, presented by FinishLine Graphics.
Thirty-nine cars made the journey to Sunset Speedway Park, representing Oregon, Washington, California, Nevada and North Dakota as well as British Columbia
The starting lineup for Friday's makeup event will be:
Row 1, Collen Winebarger; Travis Peery.
Row 2, John Campos; Jimmy Lipke.
Row 3, Grey Ferrando; Geoff Morris.
Row 4, Jeffrey Hudson; Justin Foux.
Row 5, Kellen Chadwick; Eston Whisler.
Row 6, Brad Martin; Jerry Schram.
Row 7, Greg Walters; Bricen James.
Row 8, Jake Pike; Jeff Lovell.
Row 9, Matt Jenner; Lawrence O'Connor.
Row 10, Paul Rea; Duane Orsburn.
Row 11, Steve Moore; Mike Sweere.