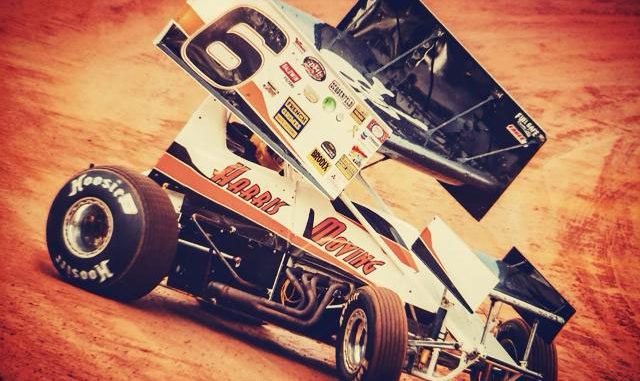 ROCKINGHAM, Va. – Tony Harris attended his first Sprint Car race as a spectator.
Now he's attending banquets as a champion.
Harris topped point standings for the Virginia Sprint Series this season, getting one win and eight top five finishes in 10 IMCA RaceSaver Sprint Car starts.
"I came close to winning it last year but came up a bit short," said Harris, from Rockingham and also the Virginia State champion. "It's a great feeling to have finally won this series. It kind of takes the load off. When you race you always have this concern that you could lose a race or a championship because of something that happens in a split second. It's a neat feeling to win a series like this."
Harris and his brother Jerald – a three-time Virginia Sprint Series champion – were fans when they ran into French Grimes at a Sprint Car event some 20 years ago.
"We talked to French and decided to give Sprint Cars a try," said Harris, who earned his sanc­tioned career 10th victory along with the July 14 checkers at Natural Bridge Speedway. "I really enjoy the people we race with. They're like one big family. We're all on the same playing field and it's a great environment."
Wins-1 Top Five Finishes-8 Starts-10
HIS CREW: Brother Jerald, sons Caleb and Bobby, daughter Ava, mother Alice and Ron Moyers.
HIS SPONSORS: Harris Moving of Rockingham; Scoutco Graphics of Harrisonburg; and Sam Caracofe of Mount Crawford.