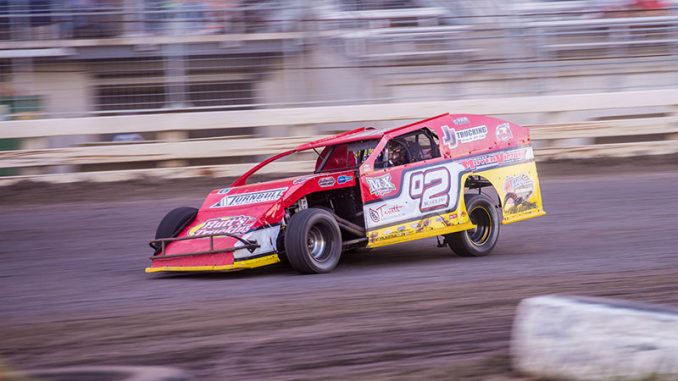 ESTEVAN, Sask. – Kody Scholpp was second in standings at the end of the 2017 Gunslinger Tour and set his sights on finishing one spot better this year.
And that's exactly what he did, winning three times and collecting another five top five-finishes over the course of the mid-June IMCA Modified tour at tracks in Montana, Wyoming and South Dakota.
"The Gunslinger Tour is more of a regional tour than a national one. We traveled with a pickup, a small enclosed trailer and didn't have to spend beaucoup dollars," the Estevan, Sask., driver said. "Everybody went out for breakfast together and we had a lot of fun."
His wins came at Big Sky Speedway, Sheridan Speedway and Black Hills Speedway.
"We got a lot of racing in and we had a lot of fun doing it, without spending a lot of money," said Scholpp.
For the season, Scholpp logged 40 starts at tracks in seven states and Saskatchewan.
Wins-3 Top Five Finishes-8 Starts-8
HIS CREW: Kevin Irwin and Tristan Humphrey.
HIS SPONSORS: Hutt's Trucking, Turnbull Crushing, AC Power Contracting Ltd., R & R Tank and Equipment Rentals, Border Insulators Inc., McGillicky Oil Field Construction and The Tap House, all of Estevan; Terrett Agriculture Corporation and Morstad Farms, both of Torquay; JJ Trucking of Arcola; Premier Safety Services of Oxbow; Goudy Trucking of Stoughton; MX Ranch of Tioga, N.D.; Victory Race Cars and KMJ Performance, both of Story City, Iowa; and TruForm Wheel Covers of Rutherford, N.C.