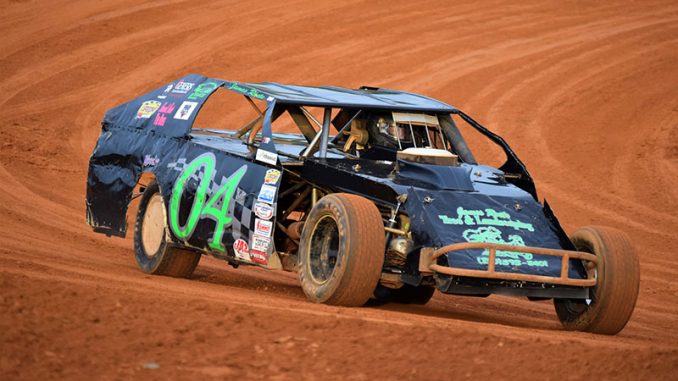 MILTON, Fla. – Close to three decades after his last outings on dirt, James Roete has a pair of championships to show for his IMCA Modified rookie season.
From Milton, Fla., Roete took top honors in both the Bay Area Modified Tour and Florida State standings.
The Oelwein, Iowa, native had last raced as a high schooler, in the hobby stock class at Fayette County Raceway and Independence Motor Speedway. He was stationed in Florida after serving in the Navy in the Gulf War and made the Sunshine State his new home.
"I hadn't been in a race car in 20-plus years," said Roete, who built a 2008 Dirt Works Chassis from the shop floor up. "I started in the rear early on to learn the car and learned how to work my way to the front. I can't explain how I got to racing so well so quickly."
Consistent throughout the Tour, Roete got his first career win in the July 28 show at Northwest Florida Speedway.
"We hung out at the track 'til the wee hours afterwards celebrating," he said. "That was a special night."
He looks to defend the tour title and win even more features in 2019. Roete will spend much of his free time during the off-season in the shop working on his car and wishing he was racing instead.
"This is just like it was in high school," he said. "If I'm not racing on the weekend, I sit in the house and mope."
Wins-1                 Top Five Finishes-1           Starts-8
HIS CREW: Wife Brandy, children Hannah and Joey, Brandon Stassen, Patrick Hawkins and Jeff Baird.
HIS SPONSORS: James Roete Tree & Landscaping, Easy Living Design and Genesis Custom Homes, all of Milton.