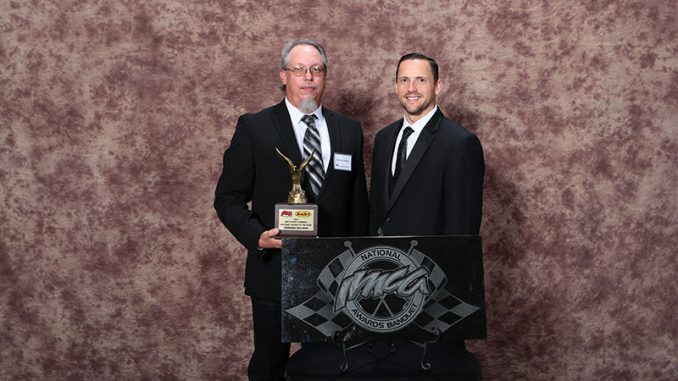 WEATHERFORD, Texas – Howard Watson used to enjoy driving as fast as he could in a straight line.
Turns out that he's pretty quick turning left, too.
Watson, from Weatherford, Texas, raced to national rookie of the year and Texas State honors in IMCA's Mach-1 Sport Compact division. He had one win and a dozen top five finishes in 37 starts, ending second in points at Boyd Raceway and fourth at 281 Speedway.
"My goal was to finish in the top five in each race and in the point standings at each track," said Watson, encouraged to compete in the class by 2017 ROY Dakota Dees and defending state champion Julia Childs. "Just being able to finish a race and be in the top five was like a win to me."
"I'd been watching Dakota and Julia race and it looked like fun," he added, "so I decided I wanted to do it."
The former drag racer earned his first Sport Compact victory at Stephenville on July 14.
"I didn't believe I'd done it for a while," he said. "It was one of those nights where my car wasn't as fast as everyone else's but I was consistent and didn't make any mistakes."
Watson has enjoyed the camaraderie of the 4-cylinder class as much as the competition.
"I like the people I race with," he said. "They're a fun group to hang out with and they'll help you with your car if you need it."
Wins-1                    Top Five Finishes-21           Starts-37
HIS CREW: Wife Tonya, father-in-law Jim Welborn, sons Kaleb Watson, Cody Watson, Justyn Butler, Dakota Dees and Colten Dees, and Julia Childs.
HIS SPONSORS: Jeff Smith and Auto Pro, and J & S towing, both of Mineral Wells; and Michael Childs and Parker County Automotive, M & L Cleanup and Jim Welborn, all of Weatherford.