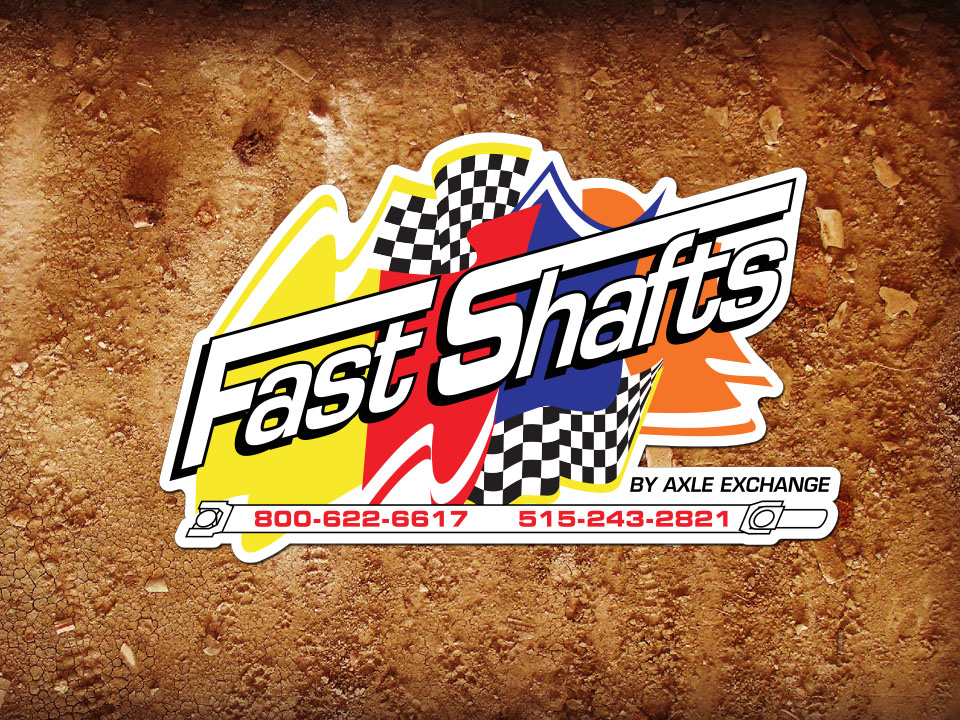 VINTON, Iowa – A regional champion and 20 of the 25 newly-named IMCA Modified state champions are new to the Fast Shafts All-Star Invitational ballot.
Josh McGaha's title in the Razor Chassis South Central Region made him vote eligible for the 2019 event.
Recently crowned state champions joining him will be Jeffrey Abbey in Oklahoma, Drew Arm­strong in Arkansas, Chaz Baca in Arizona, Jerry Bailey in Idaho, Eric Barnes in Illinois, Brandon Conkwright in Kansas, Brian Cross in Colorado, Colin Deming in New Mexico, Shane DeVolder in Cali­fornia, Zach Dockter in North Dakota, Bricen James in Oregon, Brekken Kleinschmidt in Wiscon­sin, Rodney Morgan in New York, Joey Price in Montana, James Roete in Florida, Kelly Shryock in Iowa, Rob Slott in Texas, Kelly Smith in Utah, Andy Strait in Nevada and Shadren Turner in Missouri.
Already on the ballot were Side Biter Chassis North Central Region and Minnesota State cham­pion Brandon Beckendorf; Larry Shaw Race Cars Western Region and Wyoming State champion Zane DeVilbiss; Jet Racing Central Region and Nebraska State champion Jordan Grabouski; Dirt Works Eastern Region and Michigan State champion A.J. Ward; and South Dakota State cham­pion Bob Moore.
Jason Hughes put his name on the All-Star ballot by winning the Duel in the Desert at Las Vegas Motor Speedway.
Jason Wolla, already on the ballot, won the Fall Classic at Heart O' Texas Speedway.
The 76 drivers now on the Fast Shafts All-Star Invitational ballot for 2019 include:
Jeffrey Abbey, Chris Abelson, Jeff Aikey, Drew Armstrong, Casey Arneson, Chaz Baca, Jerry Bailey, Eric Barnes, Brandon Beckendorf, Eddie Belec, Brad Calhoun, Cayden Carter, Brandon Conkwright, Brian Cross and Jon DeBenedetti.
Nick DeCarlo, Colin Deming, Jesse Dennis, Zane DeVilbiss, Shane DeVolder, Myron DeYoung, Zach Dockter, Scott Foreman, Jaden Fryer, Josh Gilman, Jordan Grabouski, Richie Gustin, Mi­chael Hale, Scott Hogan and Bobby Hogge IV.
Darrell Hughes, Jason Hughes, Bricen James, Justin Kay, Billy Kendall, Eddie Kirchoff, Brekken Kleinschmidt, Oliver Kollofski, Dennis LaVeine, Tyler Limoges, Ryan McDaniel, Josh McGaha, Hunter Marriott, Rich Michael Jr. and Trevor Miller.
Clay Money, Bob Moore, Rodney Morgan, Guy Norton, Kyle Olberding, Toby Patchen, Tyler Peter­son, Joey Price, Clint Reichenbach, Ryan Roath, James Roete, Anthony Roth, Joel Rust, Ryan Ruter and Cory Sample.
Robby Sawyer, Johnny Scott, D.J. Shannon, Kelly Shryock, James Slawson, Rob Slott, Kelly Smith, Alex Stanford, Andy Strait, Kyle Strickler, Ricky Thornton Jr., Shadren Turner, Dominic Ursetta, A.J. Ward, Jason Wolla and Marcus Yarie.