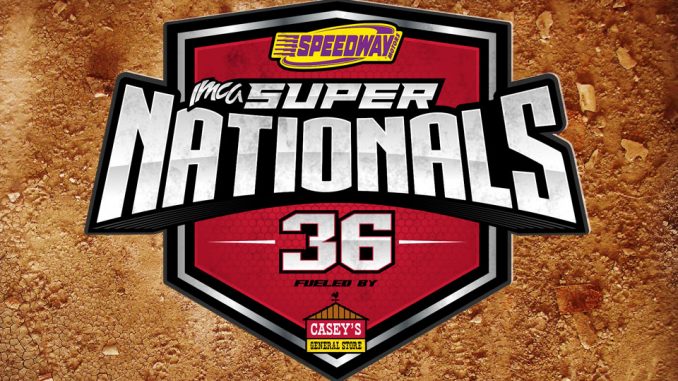 BOONE, Iowa – The 150-plus venues from across the country and Canada that give weekly racers the opportunity to shine provide the theme for the Best Appearing Car contest at the upcoming IMCA Speed­way Motors Super Nationals fueled by Casey's.
Modified and Northern SportMod drivers coming to Boone Speedway for the Sept. 3-8 Super Nationals are en­couraged to enter cars with the Support Your Local Track theme. Golden Empire Towing of Bakersfield, Calif., gives $200 in cash to drivers of the winning cars in each division.
An official track logo must be displayed in a prominent location on the car.
"Super Nationals is the biggest event in the world for the weekly dirt track racer so the local track theme is something that allows racers to bring a piece of home with them," said IMCA Marketing Director Kevin Yoder. "Racers are proud of their local IMCA sanctioned dirt track and we want them to highlight that."
"This is also a contest with a lot of latitude. Designs can and should be unique but drivers and graphics design­ers have to remember that required decals must be incorporated," he added. "There are a lot of ex­tremely imaginative people in this field and I look forward to seeing what they come up with."
Speedway Motors gives $100 gift cards to all drivers entering the contest while Sweet Manufacturing gives an steering box to the Modified winner.
Both winners will be announced during the week at Boone Speedway.