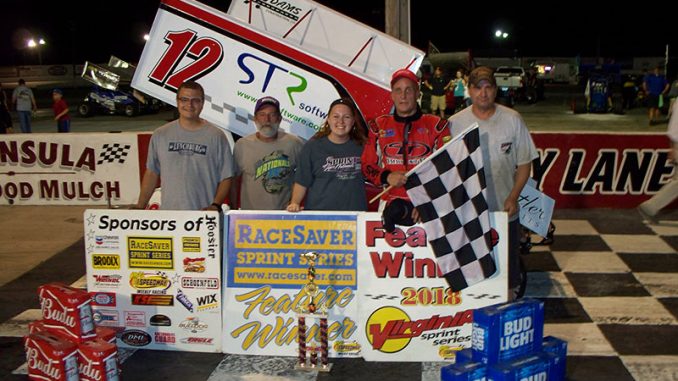 By Jim Haines
HAMPTON, Va. (June 30) – The annual July 4th holiday visit to Langley Speedway was early this year and after 30 fast laps, Glenn Worrell saw the fireworks in the form of a checkered flag first.
Bill Rice and Worrell paced the field to green with Rice out first as Worrell stayed close; on lap two, Worrell drove hard into turn one and to the front. Tony Harris and Mike Leraas were quickly all over Rice for second, using the high line in their bid to get by.
By lap four, Harris and Leraas went by Rice and the top three were soon together and going at it hard lap after lap.
Worrell kept his car smooth as Harris was going low or high every lap to get an opening while keeping Leraas in third as well. Mike Keeton battled Rice for fourth as the top three were not let­ting up.
Traffic was coming up as the white flag waved, giving the chase cars one last shot at Worrell but he did not waver as he powered off the last corners smooth and fast to take his first win of the year.
Feature results – 1. Glenn Worrell; 2. Tony Harris; 3. Mike Leraas; 4. Mike Keeton; 5. Bill Rice; 6. Josh Perreault; 7. Daren Bolac; 8. Chris Ware; 9. Neil Sandridge; 10. Matt Mullins; 11. Charlie Ware; 12. Ron Moyers.