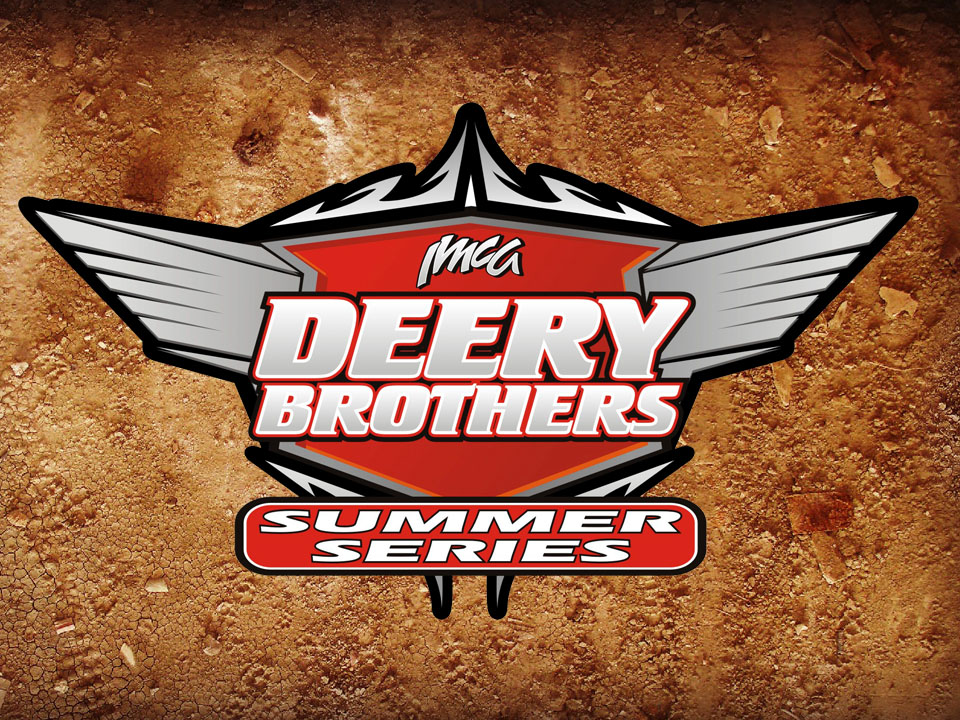 MARSHALLTOWN, Iowa – IMCA Late Models following the Deery Brothers Summer Series make their annual mid-week visit to Marshalltown Speedway next Tuesday, June 5.
The Steve Priske Miller Lite 50 pays $2,000 to win and a minimum of $300 to start. Rumours Bar and Grill pays $200 to each heat winner, plus another $200 to any driver who can win both their heat and the main event.
Pit gates open at 4:30 p.m. and the grandstand opens at 5 p.m. Hot laps are at 7 p.m. with racing to follow.
Spectator admission is $15 for adults. $12 for seniors and free for kids ages 10 and under. Pit passes are $30.
Curt Martin of Independence, winner of the May 28 event at Boone, leads all drivers with five ca­reer Deery wins at Marshalltown. Current point leader Justin Kay of Wheatland, who had tied the series record of four consecutive victories before Memorial Day, topped the Marshalltown show last summer.
Hometown driver Darrel DeFrance has competed at all 483 events in series history.
Next Tuesday's race marks the tour's 27th appearance at Marshalltown dating to the inaugural Deery season in 1987.
IMCA Modifieds are also on the card, running for $2,000 to win and a spot on the Fast Shafts All-Star Invitational ballot. IMCA Speedway Motors Weekly Racing National, Side Biter Chassis North Central Region and Iowa state points, but no track points will be awarded.
More information is available at the www.marshalltownspeedway.com website or by calling pro­moter Toby Kruse at 515 231-5444.
Deery Brothers Summer Series top 20 point standings – 1. Justin Kay, Wheatland, 166; 2. Jeremiah Hurst, Dubuque, 156; 3. Ryan Dolan, Lisbon, 155; 4. Chad Holladay, Muscatine, 141; 5. Joe Zrostlik, Long Grove, 139; 6. Curt Martin, Independence, 138; 7. Nick Marolf, Moscow, 137; 8. Todd Cooney, Pleasant Hill, 132; 9. Matt Ryan, Davenport, 117; 10. Andy Nezworski, Buffalo, 98; 11. Tim Simpson, Iowa City, 94; 12. Terry Neal, Ely, 90; 13. Rob Moss, Iowa City, and Cay­den Carter, Oskaloosa, both 86; 15. Chad Coyne, Orion, Ill., 85; 16. Darrel DeFrance, Mar­shalltown, 81; 17. Chuck Hanna, Port Byron, Ill., 79; 18. Sam Halstead, New London, 78; 19. Eric Sanders, Sherrard, Ill., 76; 20. Andy Eckrich, Oxford, 68.