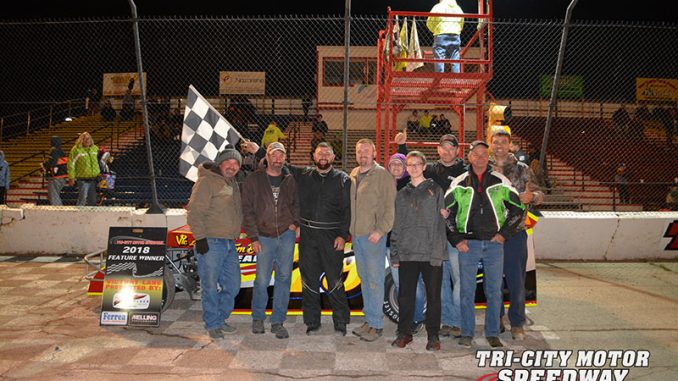 By Roger Williams
AUBURN, Mich. (May 18) – Despite his 10th place start, Nate Jones was quickly in the lead and on his way to a second straight Main Street Seed and Supply IMCA Modified victory Friday at Tri-City Motor Speedway.
Twenty-two Modified drivers took the green flag for their 20-lap main event with Don Sautter lead­ing the opening laps. It only took IMCA rookie and former pro stock champion Jones three laps to go from 10th to the lead.
Once there, he checked out from the field as everyone else would fight for second. A late caution bunch the field for one last shot for hard-charging Chad Wernette to snatch away the lead and possibly the win. However, Wernette's bid fell short as Jones picked up his second win in a row by two car lengths.
Craig Vance had a stellar run marching from 13th to third. Toby Steele and Matt Szecsodi rounded out the top five.
A regular season record of 129 cars poured into the pits Friday at Auburn.