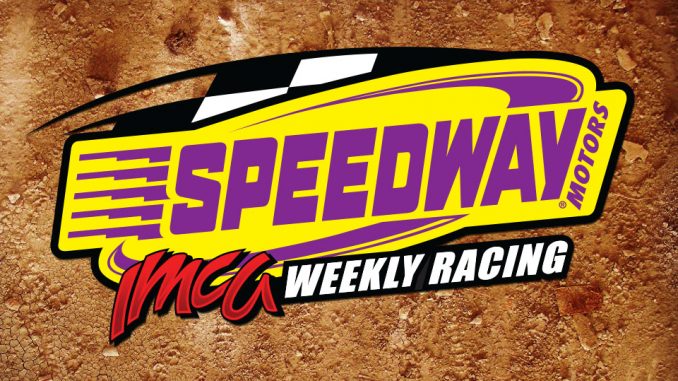 By J.M. Hallas
PLEASANTON, Texas (May 5) – Talon Minten made it two in a row scoring his second IMCA Modified win of the season Saturday at I-37 Speedway, but it wasn't easy.
Minten took over the lead from Derek Scott Jr. on lap six but was reeled in by Chris Morris. Morris, who drives with hand controls, kept the pressure on Minten the final five laps.
At the checkers, Minten was able to keep Morris a couple car lengths away for the win.
"
Finding the high line was key tonight," explained Minten. "Staying consistent, hitting my marks. I saw Chris (Morris) stick the nose inside. I knew if I just held my line and hit my marks I'd be all right. I've raced with Chris almost every race this year. He's always run me clean. I'm pretty comfortable racing with him.'