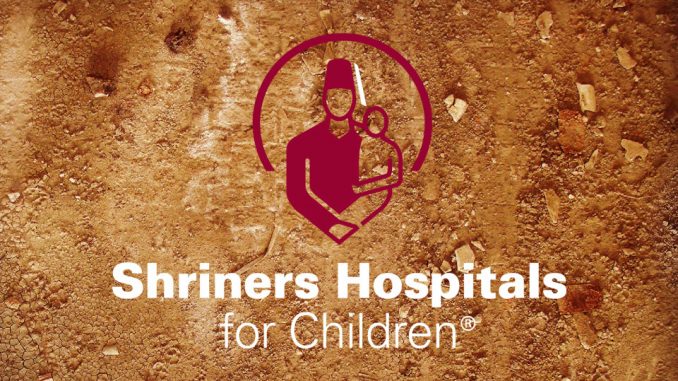 By Ben Deatherage
PORTLAND, Ore. – Drivers and track officials from Cottage Grove Speedway and Willamette Speed­way were part of a special event on Wednesday, April 4th to Shriners Children's Hospital in Portland.
They visited with children who were patients at the hospital as part of an event was dubbed the Victory Visit. It was a perfect opportunity for kids to meet race drivers face to face.
"Last year we had drivers from just Willamette Speedway come up," commented event organizer Buzz Mitchell, a long-time race fan and sponsor at the Lebanon 1/3-mile facility. "This winter I ended up to talking to (general manager) Heather Boyce down at Cottage Grove and wanted to include her, too.  I have a lot of friends from down there and I wanted to make sure they were in­volved."
In addition to meeting with patients, the visitors were also given a full tour of the facility. After every­thing was said and done, all parties involved would end the day with smiles on their faces. It proves just how wonderful and caring individuals in the racing community are towards their fans and the public.
"It is a trip that I look forward to every year," said Willamette Speedway Race Director Jeremy Means. "We had a lot more drivers from Willamette this time versus last.  We even had more kids to see this year, too, which was very cool.  A lot of the kids that I interacted with in the activity room were girls and having female drivers there put a big smile on all their faces."
"I want to send a big thanks to Buzz Mitchell for inviting members of the Cottage Grove Speed­way to be a part of such a moving event," said Boyce. "I can't wait to come back next year be­cause it was so incredible to see all the kids' reactions to visiting with all the drivers. It's so heartwarm­ing to see their lives touched in such a positive manner."
Shriners Hospitals for Children is a network of twenty-two non-profit medical facilities across North America. Children with orthopedic conditions, burns, spinal cord injuries, and cleft lip and palate are eligible for care and receive all services in a family-centered environment, regardless of the patients' ability to pay.