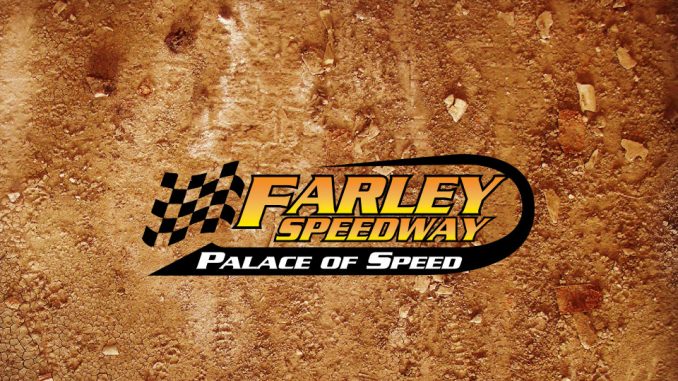 By Jerry Mackey
FARLEY, Iowa – The annual Farley Speedway pre-season race car show is set to be held inside the beautiful Palace Ballroom on Saturday, March 31. The spacious Palace Ballroom is located on the Farley Speedway grounds and has ample space to host a large number of race cars.
The show will get underway at 11 a.m. and will feature free admission to all patrons. A DJ will be on hand for entertainment and will be playing your favorites from 1-5 p.m. The Palace Ballroom will also be featuring drink and food specials throughout the show.
In addition, the Farley Speedway Kids Club will host a variety of events for youngsters including an Easter Egg Hunt and the Easter Bunny is also scheduled to make an appearance.
Adults will have an opportunity to purchase 50/50 tickets and sign up for door prizes and returning this year will be the popular "Pick Your Pockets" game for some very nice prizes.
Race cars entered will be judged by the fans in attendance and trophies will be awarded to the best appearing full-bodied car, Modified, novelty division and a overall "Best of Show" will be awarded.
Drivers are encouraged to call the Farley Speedway office at 563 744-3620 to register their cars for this opportunity to showcase their 2018 race cars. Additional information can be found by logging on to the Farley Speedway website at
www.Farleyspeedwaypromotions.com