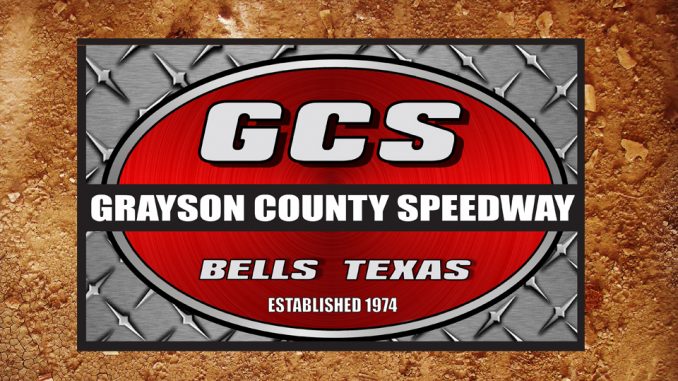 BELLS, Texas (March 9) – IMCA Sunoco Stock Cars return to weekly race programs at the longest IMCA-sanctioned track in Texas this season.
The full-bodied class joins IMCA Modifieds and Smiley's Racing Products Southern SportMods on Saturday nights at Grayson County Speedway.
"We had the I-Stocks here for one race last season and the fans loved them. We made the announcement late last year that we would sanction the division this year," said promoter Mark Weiss. "What I personally like best about the class is that they keep the competition fair. No one has an advantage other than skill set. That's what makes it exciting for the fans and what keeps the drivers coming back."
A business president in the Dallas metroplex, Weiss got his introduction to dirt track racing as a spectator at Grayson County. He helped sponsor a race car, traveling to various events across the South, before buying the track in December of 2016.
"Grayson County was the shortest quarter-mile track I'd seen," said Weiss. "The first thing we did was make it 40 feet longer and 25 feet wider, and added banking."
A new concrete guardrail, catch fence and flag stand, as well as new lighting, wiring and restrooms were installed and the pit area moved to the northeast side of the track before it re-opened last May.
"My vision would be for Grayson County to be one of the best quarter-mile tracks in North Texas," Weiss said. "I'll start with that and see where it goes."
Grayson County has sanctioned its Modified division with IMCA since 1985, longer than any other track in Texas, and its Southern SportMods since 2005. Stock Cars ran their single previous season at Bells that year.
A friend who works at a track in Oklahoma suggested bringing the class back. The IMCA division takes the place of an outlaw street stock class.
"I talked to drivers and they told me they'd race here in a heartbeat," Weiss said. "We're extremely pumped about the Stock Cars. We can't wait to bring them back."
The IMCA Speedway Motors Weekly Racing season at Bells runs from March 31 to Sept. 29.
Stock Car points earned at Grayson County figure toward EQ Cylinder Heads Southern Region standings. Modified points count in the Razor Chassis South Central Region.