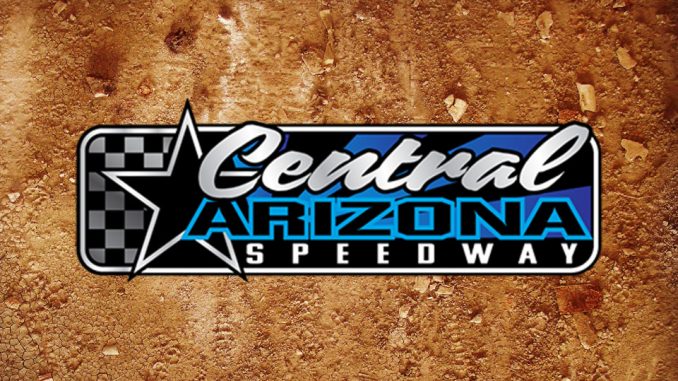 CASA Grande, Ariz. – New promoter David Ellis has great expectations for Central Arizona Speedway.
Ellis took charge of the 3/8-mile clay oval late last year. He quickly began getting the facility shipshape for the first appearance of the year by IMCA Modifieds and Karl Chevrolet Northern SportMods at Casa Grande, during the Arizona IMCA Modified Tour.
"I have a vision. I want Central Arizona to be one of the tracks in the country that people want to go to," Ellis said. "When I jumped on this thing, there was a list of things I wanted to do."
A new speaker system for both the pit area and grandstand has been installed and new lighting put up in the pit and spectator parking areas.
Ellis raced in a stock car class in his native state of Massachusetts before moving to Arizona in the mid-1970s. The former car owner describes himself as "an open-wheel guy" and builds sprint cars and midgets.
He started a local micro sprint class designed for younger drivers and promoted a number of special sprint car events at Manzanita Speedway.
"I like IMCA … they have a rules package that is designed to control costs," Ellis said, noting that the Modifieds and Northern SportMods would complement other classes running at Casa Grande. "You have to do what you can to control costs or otherwise it's going to be the guys with the money winning."
The IMCA Speedway Motors Weekly Racing point season at Central Arizona begins March 4 and ends in September.
Most race dates are on Saturday nights. Both IMCA divisions are on the Sept. 1-2 Hank Arnold Memorial card at Casa Grande.
Central Arizona is part of IMCA's Larry Shaw Race Cars Western Region for the Modifieds.