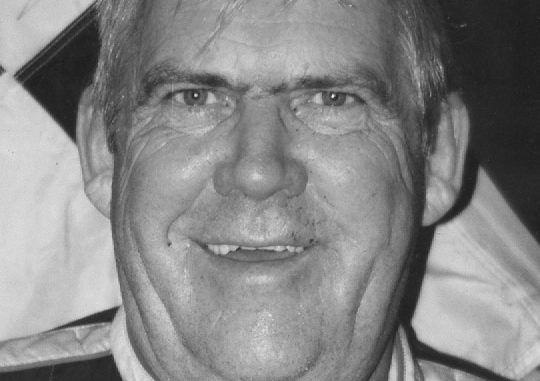 DES MOINES, Iowa – His family and friends will have a lifetime of memories to share at Bill Davis Sr.'s celebration of life.
Davis, 75 years old and a two-time IMCA Modified national champion, died Wednesday afternoon at Mercy Hospital in his hometown of Des Moines.
The celebration of his very full life will be held Sunday, Jan. 14 from 1-4 p.m. at Hamilton's Southtown Funeral Home, 5400 SW 9th Street in Des Moines. Those attending are welcome to wear racing shirts and bring stories and pictures to share.
"Bill was another of the drivers who began racing an IMCA Modified in the early days of the divi­sion and really helped us lay the foundation for its success," said former IMCA president Kathy Root, now chair of the sanctioning body's executive committee. "He remains one of our most accom­plished drivers. We extend our most sincere condolences to his family and friends."
Davis began racing an IMCA Modified in the mid-1980s. He won 27 features in 1989 and again in 1990 to become the first driver in division history to earn national crowns in back-to-back seasons.
His total of 151 feature wins is now 11th on the all-time list for IMCA Modifieds. A seven-time track champion, Davis qualified for the main event at the IMCA Speedway Motors Super Nationals fueled on 10 occasions and finished in the top five in five of those events.
He won the Race of Champions twice. Davis was elected to the inaugural Fast Shafts All-Star Invitational field and last competed at Super Nationals in 2004, driving son Bill Jr.'s car.
Davis raced briefly in the early 1960s, returning to the sport to race a stock car, sportsman and late model before moving to the Modified and becoming one of IMCA's winningest drivers.
"Dad always told me 'Racing is racing. It doesn't matter as long as it's got four wheels and a mo­tor,'" Bill Jr. said, recounting some of his father's success in unconventional as well as traditional dirt track divisions. "He would race anything."
Memorials in his name may be directed to ARDS Global Foundation, Animal Rescue League or American Cancer Society.