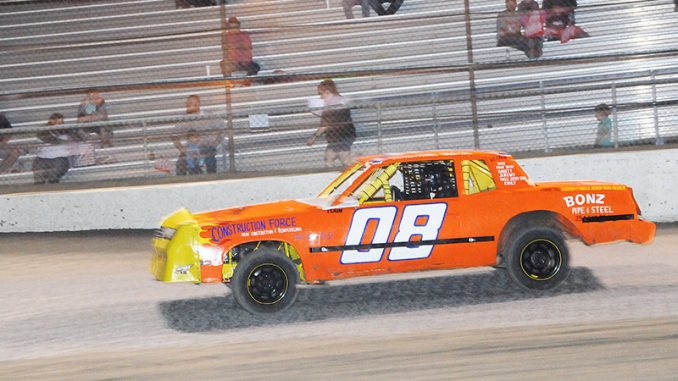 WACO, Texas – Colton Rawls continued a family tradition this season and has the Big Daddy Race Cars Southern Region rookie of the year award to show for his efforts.
The 14-year-old speedster was a weekly regular at his hometown Heart O' Texas Speedway and paced first-year Hobby Stock drivers in point standings the region.
"My whole family has raced Hobby Stocks," said Rawls, a China Spring High School freshman, cousin of Jeremy Oliver and nephew of Garett Rawls. "We only live about 20 minutes from the track. We like to race and have fun and support the Hobby Stock class."
Rawls started racing go-karts at the age of nine. He mowed yards and did odd jobs to fund his junior mini stock career before moving to the sanctioned division.
"I got sponsors and I got a Hobby Stock. I came out this year and gave it the best I had," Rawls said. "My uncle Garett has been behind me since I was racing go-karts. He scaled the car and spent a lot of late nights working on both his car and mine."
The highlight of his 15-start season was running side-by-side with eventual track champion Shan­non Dulock. Rawls ended eighth in the national rookie point race.
Oliver is an integral part of Rawls' crew, paying back for the help Colton's father Markum gave him starting at the age of 10. 
HIS CREW: Father Markum, uncle Garett, Jeremy Oliver, Jerry Don Oliver and Alan Watson. 
HIS SPONSORS: Salvation Trailers and Bonz Pipe & Steel, Goodwin Tinting & Automotive, City Magnet, Maddox Electric, Zamco Remodeling and China Spring Lube & Service, all of Waco.