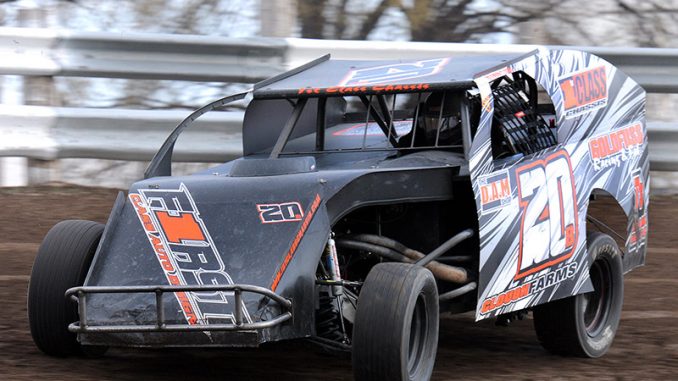 WALLACE, Neb. – Brandon Clough hoped to be competitive in his first IMCA Modified season.
He was better than that.
Clough won four features on the way to capturing Jet Racing Central Region rookie of the year honors. He was second in standings at Phillips County Raceway, just a single point out of first, and fourth at both Lexington Raceway and Lincoln County Raceway.
"I am very happy with the year. Early in the season I didn't figure I'd get any wins," he said. "I had just hoped to be competitive. I am extremely pleased with our results from this season."
The Wallace, Neb., driver had another 12 top five finishes in 38 starts. After taking some early lumps, his first Modified win came on May 6 at Lincoln County, in just his seventh start in the new division.
"There are some pretty fast cars that race there weekly. I didn't quite know what to think at first after I won that night," Clough admitted. "As the season went on and once we kind of figured out what we were doing, we were able to finish up toward the front more often."
Clough had started his on-track career in an IMCA Sunoco Stock Car, then ran four seasons in a Karl Chevrolet Northern SportMod.
"I couldn't make the cars work, tore stuff up and just didn't have any success. I didn't feel I was getting any better and decided to try something different," he said. "I'm glad I did."
Starts-38
Wins-4
Additional Top Fives-12
HIS CREW: Cheridawn Palmer, brothers Kyle and Tanner, Henry Henderson, Dillon Henderson and Jim Trusty.
HIS SPONSORS: Parents Rod and Donna; Clough Farms, the D.A.M. Shop and Wallace Agency, all of Wallace; Noyes Irrigation of Grant; Goldfuss Shocks of Dwight; First Class Auto Design of Hoisington, Kan.; and 1st Class Chassis of Great Bend, Kan.