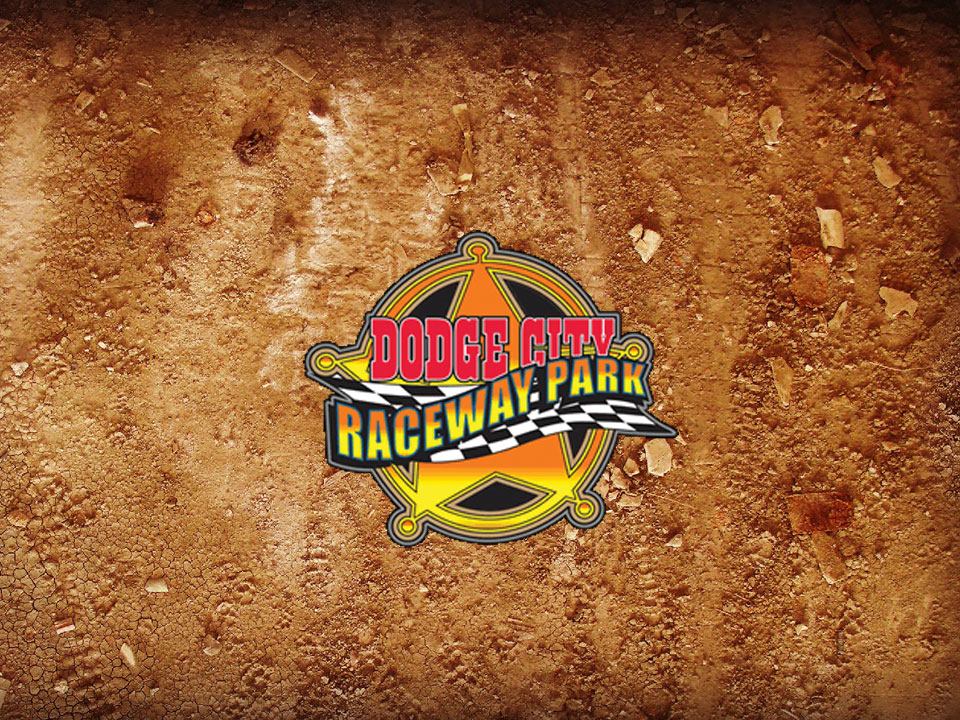 By Lonnie Wheatley
DODGE CITY, Kan. – Each year, more than 200 drivers take part in at least some portion of Dodge City Raceway Park championship chase action with upwards of 100 or so possible on any given race night.
With Saturday's fifth annual Jerry Soderberg Memorial Championship event set to bring the cur­tains down on 2017 DCRP title chases, this year is no exception with 208 drivers having already competed in at least one round of racing action.
Getting a racecar to the track isn't always an easy task.  Any number of factors can force any racer to miss a night at the track.  From the time of maintenance and the cost to do so, to work and family commitments, and to any other number of things that just go hand in hand with the overall life experience.
But, there are some that always find a way.  When the gates open at the track, some of the same familiar truck and trailer combos soon pull though those gates regardless of how hot or cold it may be and with a blind eye to potentially threatening skies.
The following eight drivers could easily be considered The Ironmen of Dodge City Raceway Park with the rare race missed over the past five full seasons of competition atop the 3/8-mile clay oval.
Tom Reed (Kalvesta, Kan.), IMCA Sunoco Hobby Stock no. 7, 61+ Races
The red No. 7 Hobby Stock has been a fixture at DCRP in recent years. In fact, the streak of races-competed-in stands at the very minimum of 61 races with the Kalvesta racer on hand for every event since the beginning of the 2012 season. Ranked seventh in points going into Satur­day's finale, Reed has finished among the top 10 over each of the past five years with a three-year stretch of fifth-place finishes in 2013, 2014 and 2015 his best.
Jesse Smith (Dodge City, Kan.), IMCA Modified no. 01, 61 Races
Smith is about to finish off his fifth full season of not missing a race at Dodge City with his last absence 62 races back in July of 2012. Going into Saturday's finale ninth in points, Smith tries to finish off a fourth top-10 finish over the past five seasons with a runner-up finish in 2013 his best season yet.
Jeff Kaup (Woodward, Okla.), IMCA SportMod no. 92, 56 Races
Kaup likely has the 115 mile path from Woodward to Dodge City pretty well memorized, making the journey for each event since the 2012 season finale. Kaup has made the most of it by racking up 15 wins among 45 top-fives and three championships (2013, 2014 and 2015) over those 56 races. He will make it a fourth title in five years provided he extends the streak to 57 races on Satur­day night.
Kale Beavers (Pierceville, Kan.), IMCA Modified no. 25, 55 Races
Making the hour-and-a-half round trip for each event since the onset of the 2013 season, Beavers broke into victory lane on race number 53 of the streak on July 15.  Going into Saturday's finale ranked sixth in points, Beavers needs to gain just 15 points on his closest rival to rank among the top five for a third-consecutive year after finishes of seventh in both 2013 and 2014.
Nick Link (Rolla, Kan.), IMCA Modified no. 1n, 53 Races
 Making the 200 mile round trip from Rolla, the reigning track champ has pulled the colorful no. 1n Mod­ified through the gates for every race since the second event in April of the 2013 sea­son. After three top-10 points finishes from 2013 to 2015, Link made the jump from sixth in 2015 to capture the title on the final night last year.
Marlin Hogie (Ulysses, Kan.), IMCA Sunoco Stock Car no. 33, 52 Races
Hogie carries the longest streak in the Stock Car ranks, having hit the track in the yellow No. 33 for every race since the beginning of the 2013 season.  With a pair of wins along the way, Hogie will finish off a fourth season among the top three in points with a runner-up finish in 2013 his best.
Brian May (Spearville, Kan.), IMCA SportMod no. 8, 50 Races
At the half-century mark after last missing a race in mid-June of 2013, May looks to finish off his best season yet after finishing up seventh in both 2013 and 2014 and then fourth in 2015 and 2016. May goes into Saturday's finale second in points.
Tracy Link (Rolla, Mo.), IMCA Modified no. 2L, 43 Races
The elder of the father-son Link duo from Rolla, Tracy has hit the track at Dodge City with his son each time since the kickoff of the 2014 season. Picking up a win on June 17, Link enters Satur­day's finale one spot outside the top ten but just 23 points or fewer behind three different drivers as he vies for a fourth consecutive finish among the top 10 in points.
Saturday's Soderberg Memorial Championship event features a full slate of Precise Racing Prod­ucts DCRP Sprint Cars vs. URSS Sprint Cars, IMCA Modifieds, IMCA SportMods, IMCA Stock Cars and IMCA Hobby Stocks. Racing action goes green at 7 p.m.
General admission is $20 with children 11 and under admitted free when accompanied by an adult.