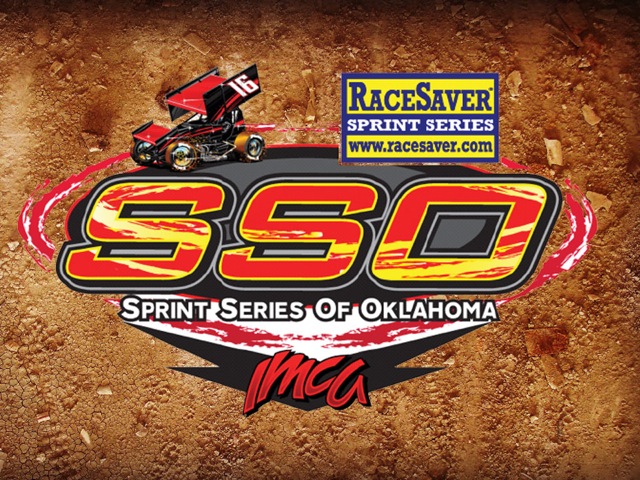 By David Smith Jr.
MEEKER, Okla. (Sept. 8) – Robert Sellers took advantage of race-long leader Loyd Clevenger's misfortune to capture the $1,250 Sprint Series of Oklahoma IMCA RaceSaver Sprint Car victory at Red Dirt Raceway's Pat Suchy Memorial.
Clevenger had motored into the lead following an early restart and pulled away again following a mid-race yellow before encountering traffic on lap 16. With 10 laps to go, Clevenger's lead had shrunk to three car lengths.
The complexion of the race changed when Clevenger and the lapped car of Cody Jarvis got to­gether entering turn three with Clevenger taking a tumble. Tristan Oakes was also involved but unlike Clevenger was able to return.
Sellers found himself in the lead for the ensuing restart. He held off a fast closing Andy Shouse to take earn the victory. Steven Shebester was third while Gary Owens and Joe Wood Jr. rounded out the top five.
Next up for the SSO, presented by Smiley's Racing Products, will be the 2017 season finale at Southern Oklahoma Speedway in Ardmore on Friday, Sept. 15.
Feature results – 1. Robert Sellers; 2. Andy Shouse; 3. Steven Shebester; 4. Gary Owens; 5. Joe Wood Jr.; 6. Zach Blurton; 7. Josh Toho; 8. Dillon Laden; 9. Tristan Oakes; 10. Tanner Conn; 11. Cody Whitworth; 12. Eric Matthews; 13. Warren Fields; 14. Cody Jarvis; 15. Jerry Jumper; 16. Blake Dacus; 17. Jake Martens; 18. Loyd Clevenger; 19. Mike Scott; 20. Justin Mowry.