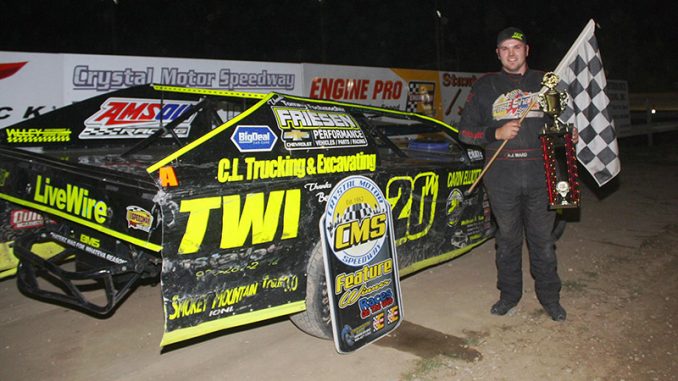 CRYSTAL, Mich. (Aug. 26) – A.J. Ward was taking care of business as he assumed the early lead in the Lane Automotive IMCA Modified feature Saturday at Crystal Motor Speedway and was never headed.
Myron DeYoung came in second, followed by Myron DeYoung, John DeYoung Jr., and Chad Wer­nette.
The IMCA Modified title fight continues until the final event of 2017. Ward holds a 21 lead over Myron DeYoung with two more point races to go.