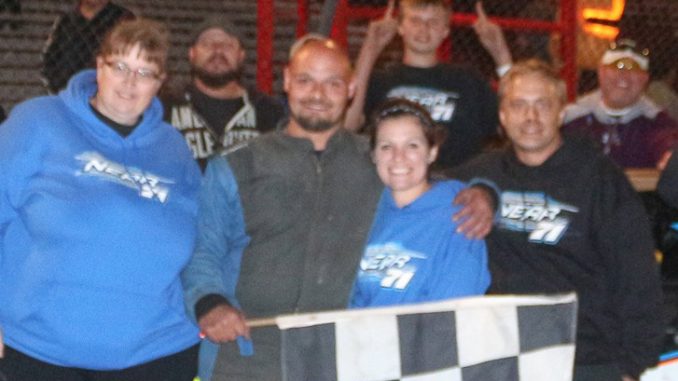 By Roger Williams
AUBURN, Mich. (Aug. 25) – Timmy Near was the IMCA Modified winner on night two of the Battle By the Bay at Tri-City Motor Speedway.
The feature field was led to the green flag by 2017 track champion Kody Johnson, who led a majority of the first half of the 20-lap main before Near took control by making the pass in the high groove.
Once out front, he pulled away and beat a hard-charging Toby Steele and Gavin Hunyady to the finish. Myron DeYoung and Chaz Pray rounded out the top five.