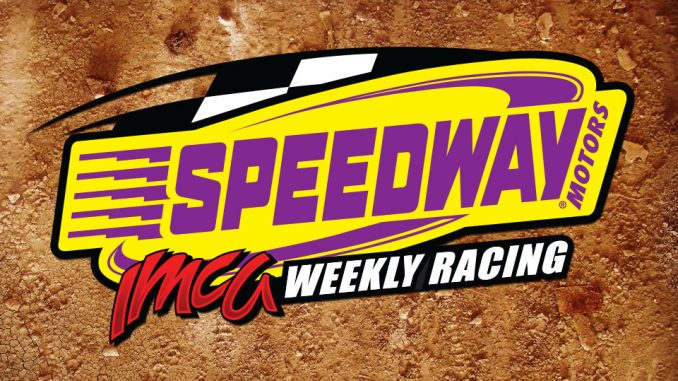 By Roger Williams
AUBURN, Mich. (Aug. 11) – Myron DeYoung was the feature winner Friday night while Kody Johnson's fifth-place finish netted him the unofficial Main Street Seed and Supply IMCA Modified crown at Tri-City Motor Speedway.
Johnson came into the evening needing at least a top 10 finish to ensure the unofficial crown. Chaz Pray and Gavin Hunyady both had quietly successful and consistent seasons that had them in contention for a championship.
Hunyady, who won the four-car dash, had to pit early in the first half of the 25-lap feature event to change a tire. He came through the 21-car field and finished a strong seventh. Mike Stevenson led the opening lap before Preston DeShano took his turn at the front.
Pray was motoring his way into the top five before he slid off of turn two and into the water barrels, ending his night with a disappointing 19th place finish and ending his championship hopes.
DeYoung made his way from 12th place to take the lead and eventually the race win. Chad Wernette came from 10th to finish a close second. Matt Szescodi, Toby Steele and Johnson took top five finishes.