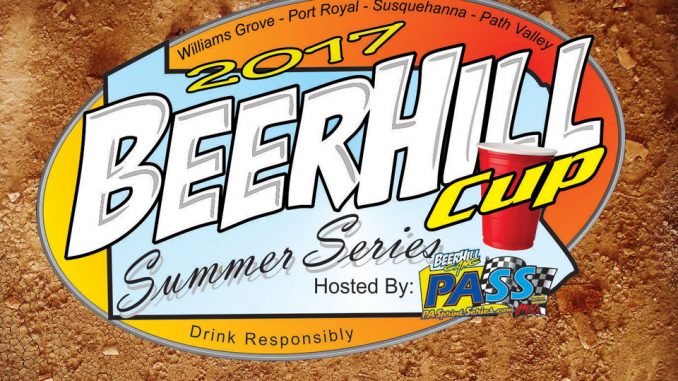 MECHANICSBURG, Pa. (Aug. 11) – 

It was a fun night away from the track as fans and race teams gathered at Quaker Steak and Lube in Mechanicsburg for an evening of fun and friendship.
Matt Miller from the Beer Hill Gang hosted the event, which donates a percentage of food sales to the IMCA RaceSaver Sprint Car series along with raffle items provided by teams and supporters.
Scott Ellerman and Jaremi Hanson had their cars on display as restaurant patrons had the oppor­tunity to see cars up close. Several drivers were also on hand along with volunteers from the se­ries. Dave Stewart, "the commissioner" of the Beer Hill Gang was on hand as well.
A total of $1,161 was raised through the raffle and auction while the food percentage will be for­warded by the restaurant. The Beer Hill Gang has already promised to round out to $1,500 which was our goal.
Money from the fundraiser pays positions $1,000 each to Pennsylvania Sprint Series drivers in positions15-30 in 2017 points $100 each.
In addition to the money raised for the point fund, an additional $200 was added to the Beer Hill Cup fund via shirt sales as only a few shirts remain. The total anticipated fund for the Beer Hill Cup will round out to $2,600 which will net the winner $775, with $650 for second, $520 for third, $390 for fourth and $260 for fifth.
Frontrunners Darren Miller and Scott Ellerman along with contender and current points leader Zach Newlin were on hand and discussed the excitement going into next week with Jake Waters. The interview, along with others, is on the PASS Facebook page.