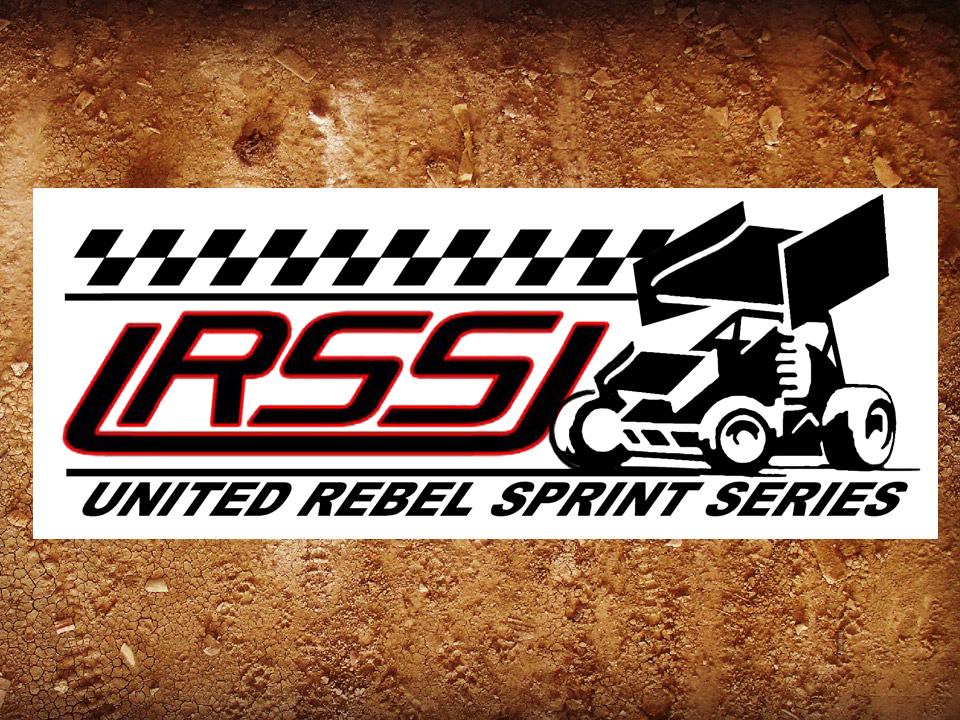 LaCROSSE, Kan. (Aug. 4) – A cloud of dust is how Adam Gullion ended his night.
But it came in celebration, not disappointment.
Gullion did multiple donuts in celebration Friday night after winning the United Rebel Sprint Series Bull­ring Nationals at Rush County Speedway, in his first trip to the quarter-mile track.
"It's been a really good trip," said Gullion. "There's nothing better than winning. It definitely makes the ride home a lot more enjoyable."
If it hadn't been for an earlier phone call from Zach Blurton, Gullion might have been racing else­where Friday night – or not at all. Instead, he made the long trek to LaCrosse on the urging of Blurton, a fellow competitor who races with Gullion when he travels to Nebraska.
"It's good having him down here," Blurton said. "I enjoy having his company. They're like family to us. They're our home when we go to Nebraska, so we're more than glad to have them. And it's good to see them have success when they came down here."
The success might have belonged to Blurton, if not for the phone call. He finished second after making a late charge.
But by that time, Gullion had distanced himself from the field en route to the win.
He'd passed Koby Walters for the lead on lap 19. He started didn't miss a beat on any of the three restarts that followed and powered his way to the win.
Blurton got by Tyler Knight for second with three laps remaining in the 25-lap feature but never could get a good chance to reel in the leader.
Feature results – 
1. Adam Gullion; 
2. Zach Blurton; 
3. Tyler Knight
; 4. Tracey Hill
; 5. Darren Berry; 
6. Steven Richardson; 
7 Brian Herbert; 
8. Austin McLean; 
9. Jordan Knight; 
10. Kaden Tay­lor; 
11. Brandy Jones
; 12. Aaron Ploussard; 13. Koby Walters; 14. Craig Jecha; 15. J.D. John­son; 
16. Howard Van Dyke; 
17. Reed Bernbeck; 18. Jed Werner; 
19 Luke Cranston; 
20 Keefe Hemel.