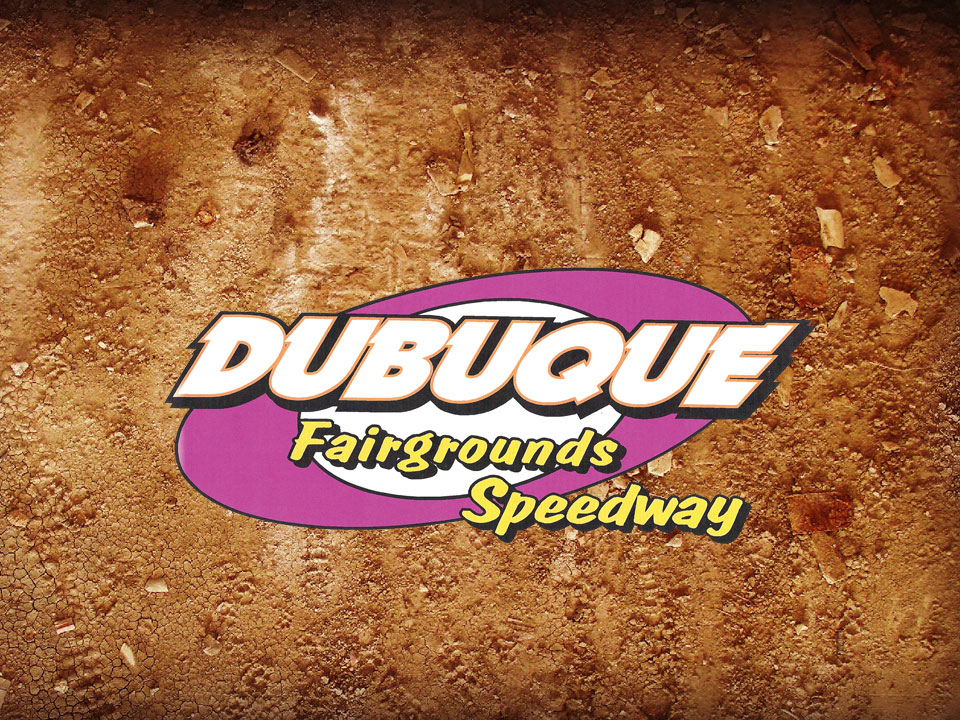 By Jerry Mackey
DUBUQUE, Iowa (June 25) – The Out-Pace IMCA Late Model main event was a thriller on a fast-paced night of racing Sunday at Dubuque Speedway.
Dan Shelliam quickly took the lead by using the extreme high line around the track and appeared to be planning on celebrating his anniversary in victory lane, but the late race heroics by Justin Kay changed those plans.
Shelliam saw his huge lead erased by a lap 17 caution. Kay and Shelliam swapped the lead on every corner the last eight circuits by using very well executed slide jobs. When the final check­ered flew it was Kay holding off Shelliam to garner the win.
While the leaders were battling it out, the race for third was hotly contested as well. Jeremiah Hurst was able to cross the line in third ahead of Joel Callahan and Luke Merfeld.
The Merfeld Brothers IMCA Modified feature was another great race which saw brother-in-laws Jed Freiburger and Mark Schulte race for the win. Freiburger topped the very competitive event for his second consecutive Dubuque Speedway win. Schulte took second ahead of Tyler Madigan.
Tyler Soppe again flexed his muscles in the GSI Collision Specialists IMCA Northern SportMod class. Soppe started eighth and worked his way to the front using multiple lines on the track. Soppe took the feature win by holding off a strong running Troy Bauer.
The Bakey Seamless Gutters IMCA Stock Car feature win went to Dustin Wilwert. Driving Jerry Miles' no. 4 car, Wilwert out raced Brian Meier to the 12-lap victory.
The final checkered flag of the night waved at 8:59 p.m.