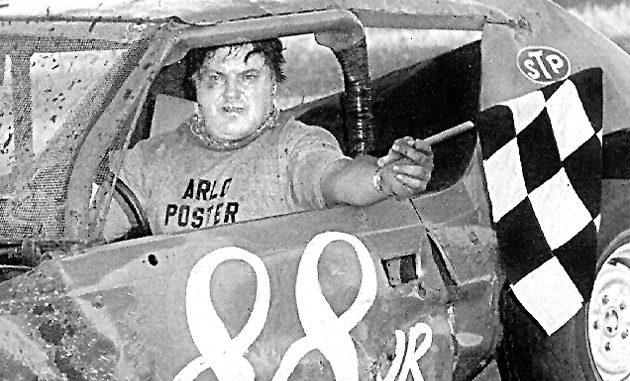 NORWAY, Iowa – IMCA and the rest of the automotive racing world are in mourning following the passing of a legend.
Arlo Becker, the first-ever IMCA Modified track champion died Monday, June 12 of injuries sustained when a tractor he was driving overturned in rural Benton County.
Becker, 79, had raced for more than half a century at tracks across Iowa and the Midwest. Champion at Vinton Speedway in 1979, the first year for the IMCA Modified, Becker qualified for the Super Nationals main event in 1993.
He won his 51st and final sanctioned feature in the class in 2005.
Becker continued to be a mainstay in the sport, promoting demolition events and attending local races and reunions.
"There are so many Arlo stories. He was a rare breed of promoter, whatever the venue was," said Kathy Root, former IMCA owner and president and now chair of the sanctioning body's executive committee. "One of my favorite stories was when he sold 'I Love Arlo' T-shirts, along with 'I Hate Arlo' shirts at the Vinton speedway."
"Arlo was one of the original IMCA Modified drivers and his participation helped to promote the new class," she added.
Funeral arrangements are pending.