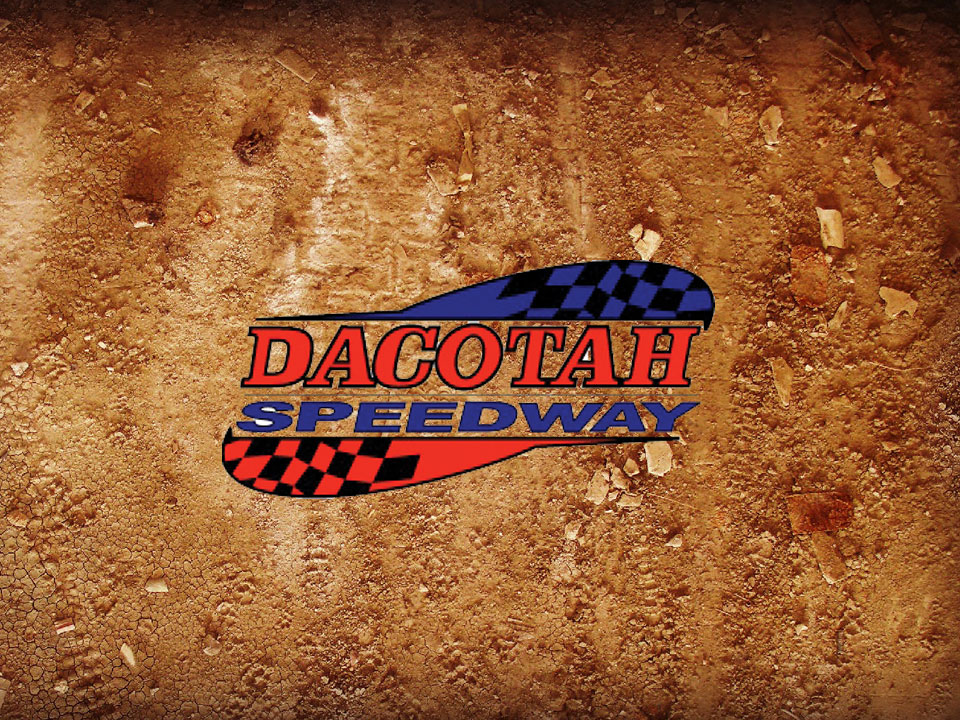 MANDAN, N.D. (June 9) – Jason Wolla was super at Dacotah Speedway's first-ever Super Show on Fri­day night.
Wolla won the IMCA Modified main event in front of a packed grandstand on the history making night, outrunning Tracy Domagala in the race to the checkers.
Hank Berry grabbed the lead when the initial green flag waved and started to pull away from the field while Brent Schlafmann had his hands full with Wolla in the battle for second.
Wolla passed Schlafmann for second before Schlafmann got loose and spun. A caution was the last thing Berry wanted to see as Wolla took the lead on the restart. Wolla started to distance himself from the field as third running Myles Tomlinson was pressured by Domagala.
Late-race cautions erased Wolla's large lead and on the final restart with five laps to go, Domagala passed Tomlinson for third. Berry, giving it all he had, got too high coming out of turn four, allowing Do­magala to slip by for second.
Wolla's victory was his second this season at Mandan.