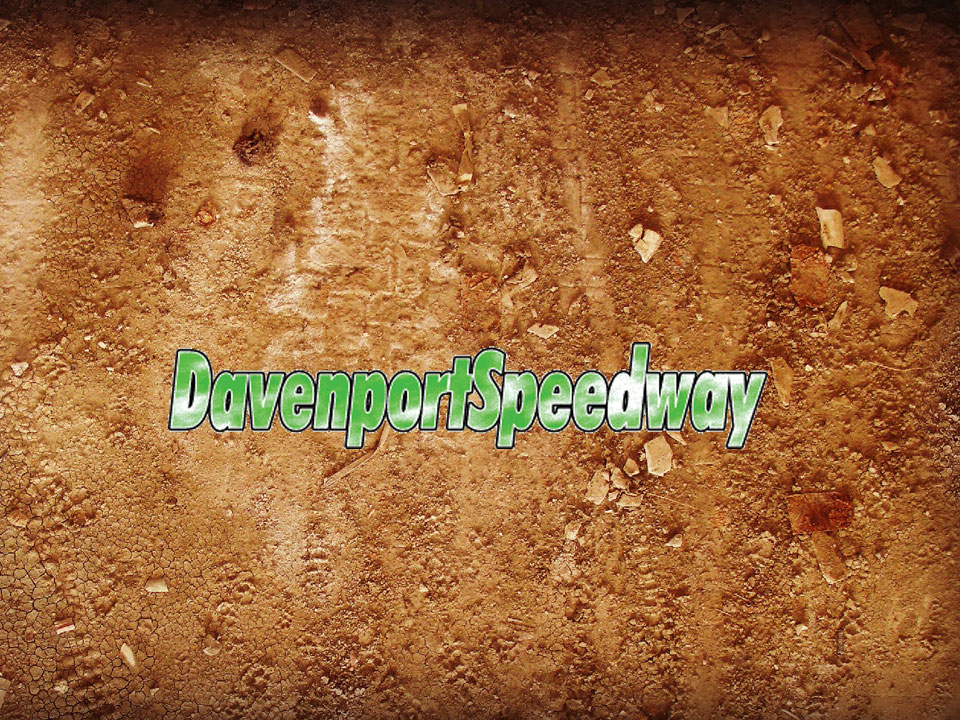 By Mike McGuire
DAVENPORT, Iowa (June 2) – Matt Ryan made some quick maneuvers in lapped traffic to cap­ture the Petersen Plumbing and Heating IMCA Late Model feature Friday at Davenport Speedway.
Ryan had taken the lead from Andy Nezworski after a lap six restart. Brunson Behning slowly reeled in the leader and the lead duo was side-by-side on lap 24 with two slower cars in front of them. Ryan squeezed between the infield tires and Jay Chenoweth to retain the lead and score his first points win of the season at Davenport.
Behning finished second with Nezworski holding on to third.
The Eriksen Chevrolet IMCA Modifieds provided another thrilling main event. Jordan Hicks jumped out to the early race lead and led the first three laps. On a lap four restart, Doug Cramp­ton showed some muscle and powered his way to the front. Late in the race, Bryce Garnhart got inside of Crampton and took away the lead.
On lap 19 of 20, Rob Toland, who had gone to the tail of the field after a lap three caution, pulled alongside of Garnhart and then passed him for the lead and the win. The victory was Toland's first Modified checkers of the season at Davenport.
Garnhart took second with Crampton finishing third.
Tony Olson continued on his streak in the Hawkeye Auto IMCA Northern SportMods. Olson started ninth and took the lead after a lap two restart. Olson led the rest of the way to the check­ered flag, his fourth win in four races. Jake Morris was able to stay close to Olson but had to set­tle for second. First lap leader, Rick Wages finished third.
The SportMod Challenge returns to Davenport Speedway on Friday, June 9. A $2,000 prize awaits the winner of the main event for the IMCA division. Weekly point races will be held in all other classes.