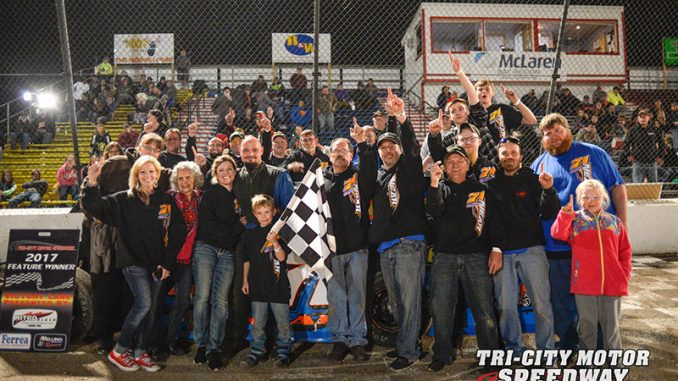 By Roger Williams
AUBURN, Mich. (May 26) – Timmy Near took the lead on the fourth lap, then held on through late restarts to win Friday's Main Street Seed and Supply IMCA Modified feature at Tri-City Motor Speedway.
Defending Dirt Works Eastern Region champion A.J. Ward was second.
Chad Wernette, Joey Fowler and Gavin Hunyady completed the top five.