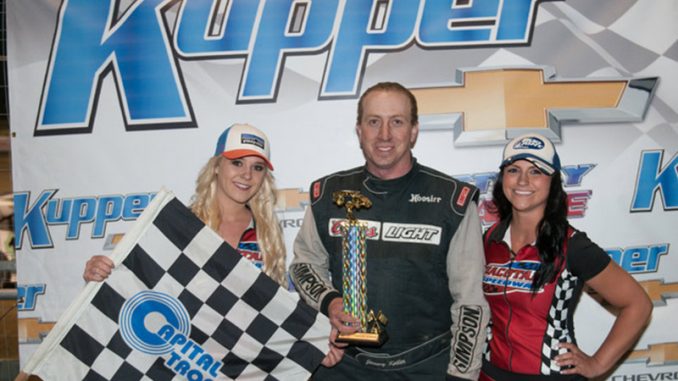 MANDAN, N.D. (May 12) – Jeremy Keller made what proved to be the winning pass with four laps to go in Friday's IMCA Modified feature at Dacotah Speedway.
Brent Schlafmann grabbed the early lead and started to pull away quickly but a caution on lap six regrouped the field. On the restart, Schlafmann over drove turn two, allowing Spencer Wilson and Keller to slip by.
Wilson and Keller battled for the lead as Schlafmann had his hands full with Mark Dahl and Travis Olheiser. Keller was all over Wilson's bumper and a slight bobble off turn two allowed Keller to pull alongside of Wilson down the backstretch.
They raced side-by-side with six laps to go as Olheiser tried to hold off Dahl and Schlafmann for third. The high side prevailed for Keller as he completed the pass on Wilson with four laps to go.
Keller went on to win the feature over Wilson. Dahl made a late pass to finish third.
Jason Berg charged to the front on lap two and cruised to a second straight Mach-1 Sport Compact victory.