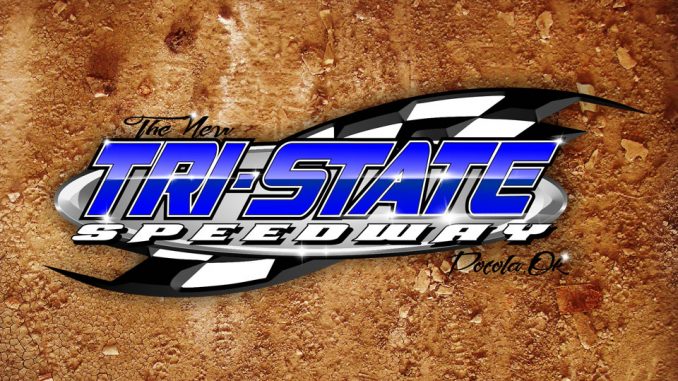 By Rob Nugent
POCOLA, Okla. (May 6) – Muldrow pilot Kayden Menasco captured the IMCA Modified checkers for the first time this season Saturday at Tri-State Speedway over Jason Payton and Stephen Muilen­burg.
Pre-race ceremonies honored the late Danny Martinez Jr. and several law enforcement vehicles from area agencies joined parade laps during the playing of the National Anthem.
Martinez, a Fort Smith Police Department officer and racer, was killed in the line of duty just over 10 years ago.