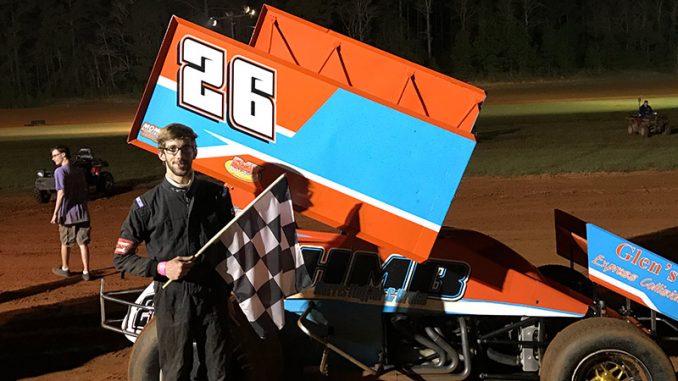 SABINE, La. (March 18) – A late-race restart opened the door for Jacob Harris Saturday at Sab­ine Motor Speedway.
Harris led the last three laps in winning his career-first IMCA RaceSaver Sprint Car feature in the season-opener for the winged division in Louisiana.
Johnny Brown and Harris paced the field to green with Brown taking the early over Josh Hawkins and Harris.
A late caution waved for a crash between Josh McCord and Tyler Harris; Brown and Hawkins made contact on the exit of turn two, sending Brown off the racing surface while Hawkins sus­tained a left rear flat.
Jacob Harris gained control of the lead for the next restart and tan in front to the checkers. Run­ner-up was Tommy Johnson.
Feature results – 1. Jacob Harris; 2. Tommy Johnson; 3. Cody Robbins; 4. Charles Sweetser; 5. Todd Bliss; 6. Johnny Brown; 7. Josh Hawkins; 8. Josh McCord; 9. Tyler Harris; 10. Frank Estes; 11. Chris Hinson.