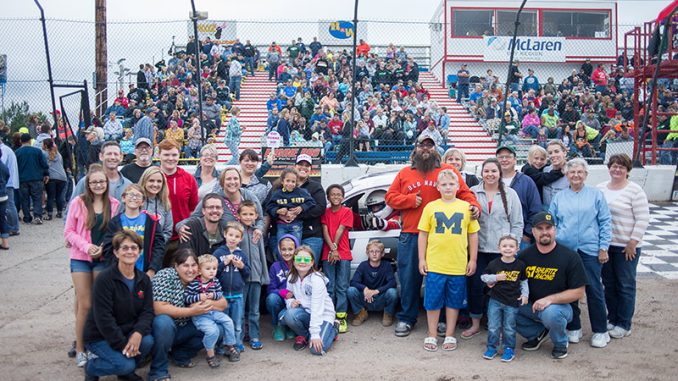 AUBURN, Mich. – Tri-City Motor Speedway has released the date for the annual Faster Pastor race, to be held on July 14.
The Faster Pastor Race is an annual fundraiser for area churches. Pastors affirm this is a unique team building opportunity that allows them to connect with people in their congregation in ways they have not been able to in the past.
Pastors may self-nominate to participate through April 30. Eight pastors will be selected to race for a charity of their choice. All charities will receive the amount of money each pastor raises and the winner of the race will receive bragging rights and a six-foot trophy for the year.
In 2016, seven churches raised a combined total of $19,285 which was an increase over the $14,823 raised by eight churches in 2015.
"The Faster Pastor race is one of our favorite events to host. You can smell the adrenaline in the air between all of the excited fans and church members cheering on their pastor," said Erika Puvalowski, Tri-City Motor Speedway marketing & business development director. "It's great to see all the screaming fans as the pastors get out of the race cars with a huge smile on their face. It's one of those scenes you don't get to experience very often."
There is a $50 entrance fee for each Pastor to participate which covers all expenses associated with the race including: Race car rental, driving suit, helmet, fuel, practice passes and safety equipment.
Those interested in learning more can do so by visiting www.tricityracetrack.com/community-outreach.