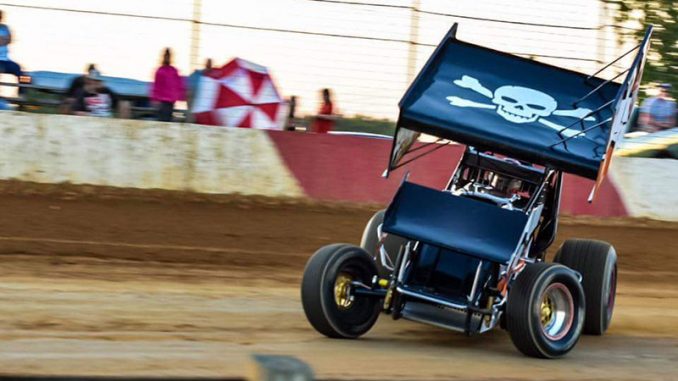 DAYTON, Va. – A feature win in North Carolina proved the highlight of Jerald Harris' third consecutive Virginia Sprint Series championship campaign.
Harris already had victories at Eastside Speedway and Shenandoah Speedway before taking the much-hoped for IMCA EMI RaceSaver tour checkers at Dixieland Speedway.
"We've tried for years to win there," said Harris, who thought way outside the box ahead of the Aug. 12 event. "I was just trying a setup that went away from how you should set up a Sprint Car and it worked. And after our heat race, all I did was change a pound or two of air pressure."
While his win total was down from five in 2014 and six last year, the Dayton, Va., driver was consistent enough throughout the year to edge Anthony Linkenhoker for the series crown despite breaking and being scored 10th on championship night.
"Each year it gets harder to win in this series. We were happy we won it again. There was some luck involved," he said. "Some nights were easy and some were impossible."
Harris enjoyed having RaceSaver founder French Grimes among his series competitors.
"Every time I race with him, I learn two or three things," Harris said. "Whether he's talking about motors or shocks, you can take it to the bank."
Harris also earned a third straight Allstar Performance Virginia State prize.
Starts: 16
Wins: 3
Additional Top Fives: 7
HIS CREW: Brother Tony, sister-in-law Mendy, mother Alice, Eddie Moore and Mike Moore.
HIS SPONSORS: Bobby Harris Moving and Scoutco LLC, both of Harrisonburg; Sam Caricofe of Mount Crawford; Chesapeake Cove Marina of Chesapeake; and Linda Moore.