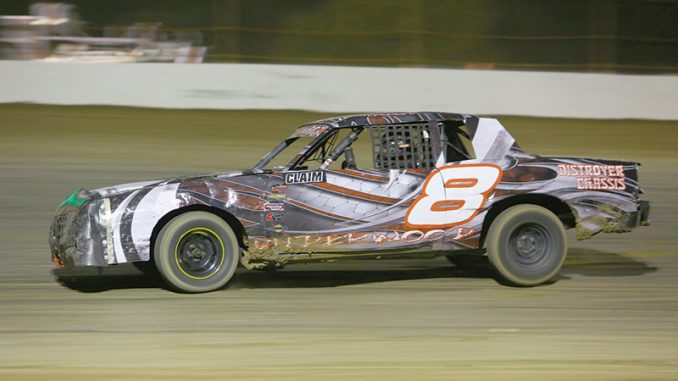 TEMPLE, Texas – Not even motor issues over the last half of the season could slow Larry Under­wood in his race to Charger Chassis Southern Region rookie of the year honors.
The driver from Temple made the quick transition from the local Texas Twister class to the IMCA Sunoco Hobby Stock division, finishing second in the regional points race, fifth at Cotton Bowl Speedway – where he scored his first career win in the class – and sixth at Heart O' Texas Speed­way.
"My goal at the start of the year was to race for national rookie but with Mother Nature, we just couldn't get in more starts (he had 34)," Underwood said. "But this year was still great. I had a lot of fun going to the Hobby Stock after two years in a 4-cylinder class."
"I mothered a half-blown engine the last half of the season," he added, "but my season still could­n't have been much better."
Largely self-funded, Underwood is a truck driver by occupation so there were Fridays when he got home and had just enough time to finish loading up and get to the track.
Underwood had five top five-finishes to his credit before getting Hobby Stock career win number one on June 25 at Paige.
"It was special to win that night because my family and fiancée were there," he said. "I battled with the best in Texas all season. When you get a win running against those guys, you've done something."
Regional champion Wesley Warren was among Underwood's opponents on 27 nights this sea­son.
"The competition is pretty good here," he said. "The wins don't come easily."
Starts: 34
Win: 1
Additional Top Fives: 13
HIS CREW: Fiancee Jamie Marrill, Mason Marrill and Cadence Marrill. 
HIS SPONSORS: Underwood Trucking of Temple; and Wicked Fast Transmission and Hammack Racing Chassis, both of Waco.