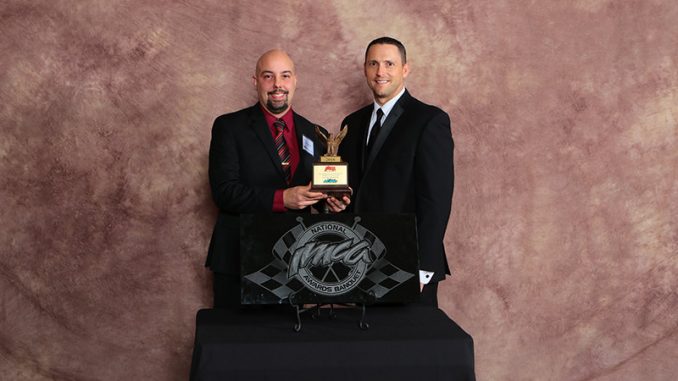 CLIO, Mich. – A former track champion on asphalt is now a rookie of the year on dirt.
Aaron Spearling paced first-year drivers in the Dirt Works Eastern Region despite being forced to limp to the end of his first Xtreme Motor Sports IMCA Modified season by a late August wreck.
"We learned a lot this season and that's what we expected," said Spearling, from Clio, Mich., and a regular at Tri-City Motor Speedway and Crystal Motor Speedway. "We knew what we were get­ting into when we signed up for this class. You know you've done something when you have a good finish running with these guys."
He started racing in 2004 and won the pure stock championship at Spartan Speedway in Lansing three years later. After Tri-City re-opened, Spearling raced a street stock there on Friday nights and made two or three visits to Crystal every season.
"We had decent success in the street stocks and were ready for a new challenge. The big thing we had to learn with the Modified was keeping up with all the adjustments you can make," he said. "What I like best about IMCA is that you can go anywhere and the rules will be the same. We always had to change some­thing when we raced the street stock at a different track."
"With the Modified, you just put it in the trailer and go."
After wrecking in his heat at Tri-City on Aug. 26, Spearling repaired what he could and finished with a beat-up car. Those efforts paid off as he won the regional rookie award by a thin six-point margin over New York's Jeff Aus­tin.
Starts: 28
Wins: 0
Top Fives: 0 
HIS CREW: Wife Jenna, father Patrick and Brandan Adams. 
HIS SPONSORS: Performance Auto and Michigan Battery, both of Flint; Saginaw Welding Sup­ply of Sagi­naw; Freeman's Auto Salvage of Davison; Shield's Fire Protection of Bay City; and Full Throttle Grapfix of Sanford.