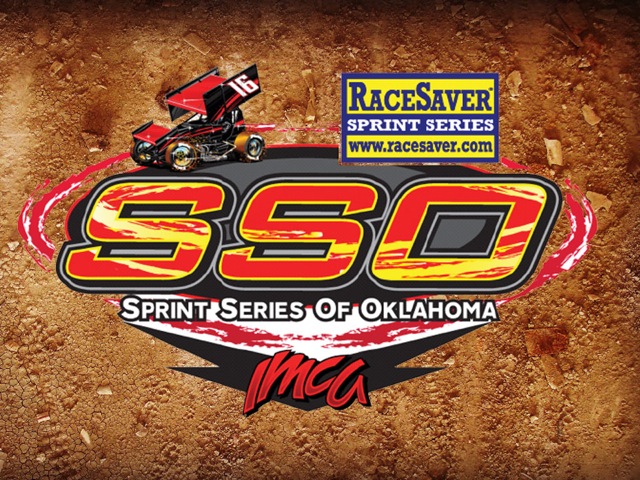 By David Smith Jr.
ADA, Okla. (Sept. 24) – After rain washed out many tracks in the North Texas area, Austin Mun­die made the trip up from his Tyler, Texas home worthwhile, capturing Sprint Series of Oklahoma IMCA Racesaver season finale at Oklahoma Sports Park Saturday night.
Joe Wood Jr., who won his only series feature at Ada in June, stretched his early advantage to five car lengths before reaching slower cars on lap seven. This allowed Mundie to close in and the two swapped the lead before Mundie settled in up front.
Following the final restart on lap 13, Mundie opened an eight-car length lead over Andy Shouse and kept that advantage until Shouse narrowed the gap with four laps to go.
Shouse got another good run on the last lap but Mundie held on and took the checkered flag just a car length over Shouse. He also became the 10th winner in the last 10 events.
Wood settled for third while Chad Koch and Gary Owens rounded out the top five.
Feature results – 1. Austin Mundie; 2. Andy Shouse; 3. Joe Wood Jr.; 4. Chad Koch; 5. Gary Owens; 6. Chip Graham; 7. Chad Wilson; 8. Robert Vetter; 9. Michelle Melton; 10. Brandon Jen­nings; 11. Dustin Gates; 12. Dalton Stevens; 13. Marcus Thomas; 14. Shayla Waddell; 15. Reagan Reed; 16. Cody Whitworth; 17. Alison Slaton; 18. Mike Scott; 19. Blake Dacus; 20. Shel­don Barksdale.