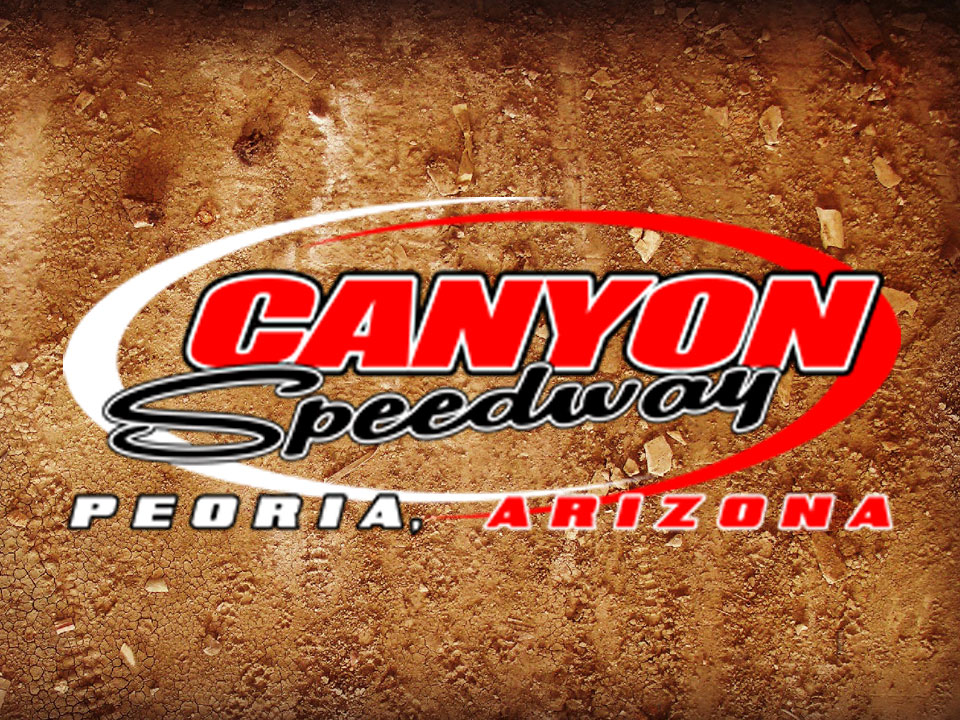 By Lonnie Wheatley
PEORIA, Ariz. (Sept. 24) – Joey Moriarty picked an ideal time to shine by racing to victory lane in Saturday night's Arizona Differential IMCA Modified feature event at Canyon Speedway Park's Mr. Excitement 40 Tribute to Terry Belcher.
Racing from the second row outside, Moriarty charged to the checkered flag to become the eighth dif­ferent winner in the last nine Arizona Differential IMCA Modified feature events ahead of Jay Foster, with Jason Noll, 12th-starter Chaz Baca Jr., and Austin Kuehl rounding out the top five.
Feature results – 1. Joey Moriarty; 2. Jay Foster; 3. Jason Noll; 4. Chaz Baca Jr.; 5. Austin Kuehl; 6. Zack Madrid; 7. Guy Norton; 8. Brian Schultz; 9. Cody Center; 10. Don Hagan; 11. Steve Stultz; 12. Nate Warren; 13. Kenny Gill; 14. Phil Baille; 15. Mike Strobl; 16. Terry Belcher Sr.; 17. Jim Perkins; 18. Jinger Kesler; 19. John Parmeley; 20. Danny Curry.