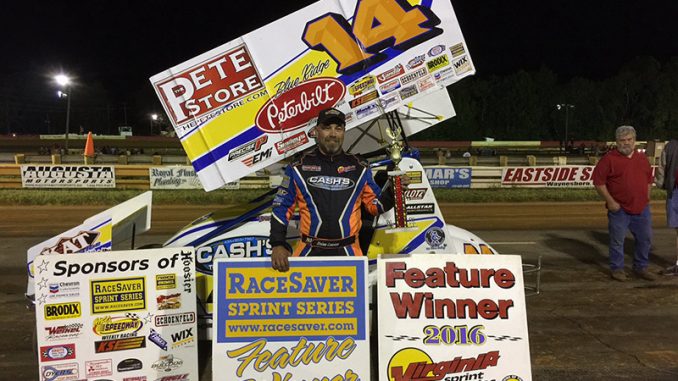 By Jim Haines
WAYNESBORO, Va. (Sept. 24) – Jerald Harris looked strong for the first half of Saturday's Virginia Sprint Series feature at Eastside Speedway but Brian Lawson took over at midway to get the win.
Bill Rice and Chris Ware led the field to green with Rice out first. Harris swept around the top to get to the front on the second circuit and tried to run away from the field.
Lawson got by Mike Leraas for second, then used a restart to his advantage to catch Harris.
Tom Humphries was third.
Feature results – 1. Brian Lawson; 2. Jerald Harris; 3. Tom Humphries; 4. Mike Leraas; 5. Glenn Worrell; 6. Daren Bolac; 7. Anthony Linkenhoker; 8. Bill Rice; 9. Ed Mesaros; 10. Chris Ware; 11. French Grimes; 12. Ron Moyers; 13. Josh Perreault.