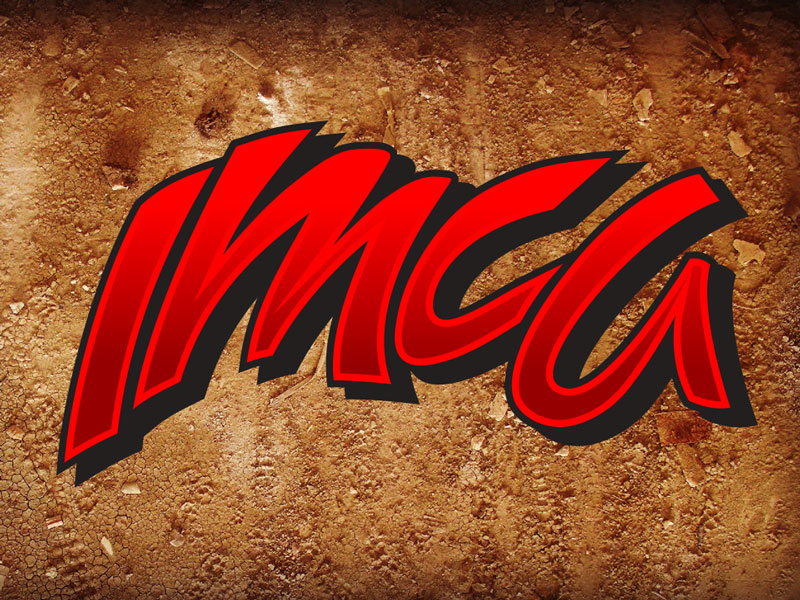 GOODLAND, Kan. (Sept. 24) – Another visit to Sherman County Speedway ended with another stop in victory lane for John Hansen.
Hansen passed Jeremy Frenier early in Saturday's main event for Xtreme Motor Sports Modifieds at Goodland, survived contact with a slower car near midway and led to the end of the 30-lapper.
The Fast Shafts All-Star Invitational ballot qualifying win paid $3,500.
"The Flatlander has been very good to us," said Hansen, who now has three wins at the annual special to his credit. "We usually only race at Goodland once a year and we always look forward to going back."
Frenier drew the pole and set the pace in the early circuits. Outside front row starter Hansen made his pass for the lead on the inside line. Eddie Belec finished second as the race stayed green the final 15 circuits.
Frenier, Ryan Gaylord and Brendon Gemmill rounded out the top five.
Nick Tubbs, a Flatlander winner every year but one since 2010, also started out row one and topped the IMCA Sunoco Stock Car feature.
His turn at the front lasted just two laps but ended with a $1,000 payday. He ran side-by-side with pole starter Justin Bussell before finding the faster line higher up and taking over the lead.
Bussell ended in second and Tyler Tipton was third.
Darren DeLoach scored the $800 Karl Chevrolet Northern SportMod checkers ahead of Ryan Moser and Eric Munoz.
Colton Pfeifer repeated his winning ways from last year's Flatlander in the $600 to win IMCA Sunoco Hobby Stock feature. Brady Bencken and Tyrel Smith rounded out the top five.
Feature Results
Modifieds – 1. John Hansen; 2. Eddie Belec; 3. Jeremy Frenier; 4. Ryan Gaylord; 5. Brendon Gemmill; 6. Troy Gemmill; 7. Matt Morris; 8. Adam Morris; 9. Brady Coen; 10. Garret Sporhase; 11. Clay Money; 12 Tripp Gaylord; 13. Nate Moore; 14. Tanner Black; 15. Greg Gustus; 16. Jacob Adler; 17. Dusty Springer; 18. Ronnie Hill; 19. Andrew Granzella; 20. Clinton Hockensmith; 21. Dominic Ursetta; 22. Ricky Alvarado; 23. Jesse Taylor; 24. Jeff Meeker; 25. Kyle Rohleder.
Stock Cars – 1. Nick Tubbs; 2. Justin Bussell; 3. Tyler Tipton; 4. Jeff Tubbs; 5. Dominic Ursetta; 6. Kyle Pfeifer; 7. Angel Munoz; 8. Wheat Lippelmann; 9. B.J. Wagoner; 10. Colin Heim; 11. Kevin Wagoner; 12. Bruce Plumisto; 13. Ronnie Hill; 14. Lloyd Meeske; 15. Ryan Wark; 16. Austin Walker; 17. Cody Graham; 18. Justin Lewis; 19. Austin Janousek; 20. Dusty Palmore; 21. Billy Abbey; 22. Chris Heim; 23. D.J.Banks; 24. Michael Brunswig.
Northern SportMods – 1. Darren DeLoach; 2. Ryan Moser; 3. Eric Munoz; 4. Mitch Boesel; 5. Gage Coen; 6. C.J. Pfannenstiel; 7. Matt Firme; 8. Bryan Harkness; 9. Brett Berry; 10. Cody Pancake; 11. Cody DeWester; 12. Ricky Saunders; 13. Becky Dechant; 14. Jasen Gray; 15. Justin Colby; 16. Rhett Proctor; 17. Brock Berry; 18. Jacob Fehler; 19. Danny Concelman; 20. Monty Nordyke; 21. Scott Saunders; 22. Ethan Zweygardt.
Hobby Stocks – 1. Colton Pfeifer; 2. Brady Bencken; 3. Tyrel Smith; 4. Cody Ghumm; 5. Cameron Austin; 6. Cody Williams; 7. Joshua Colby; 8. Josh Barnhart; 9. Greg Dannatt; 10. Rhett Proctor; 11.Gary Pancake; 12. Adrienne West; 13. Justin Carver; 14. Robert Leonard; 15. Austin Davis; 16. Jeromy Wagner; 17. Jake Eicher; 18. Joey Snethen; 19. Brendyn Nordyke; 20. Colt Gibbs; 21. Travis Kroskob; 22. Justin Rainwater.