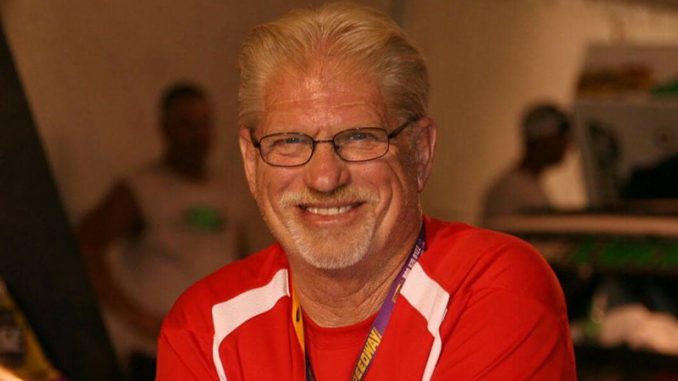 LINCOLN, Neb. – IMCA Competition Director Tom Gutowski is about to add to his racing resume.
He'll be a Hall of Famer.
Gutowski, from Omaha, is one of seven new members of the Nebraska Auto Racing Hall of Fame. Induction ceremonies will be Friday, Oct. 14 in Lincoln.
"I was pleasantly surprised. I figured it wouldn't happen the first time around," Gutowski said of his hall of fame nomination. "I was voted in as a racing official. It certainly wasn't for my skill as a participant."
Driver of the first IMCA Modified registered in Nebraska, Gutowski promoted at Crawford County Speedway, Shelby County Speedway, Buena Vista Raceway in Iowa and I-80 Speedway before taking the post with IMCA in November of 2006.
Gutowski estimates that he's made an average of 50 track visits a year, for weekly or multi-day specials in more than 20 states. He's overseen pre- and post-race tech inspection at two of the biggest events in all of dirt track racing, the IMCA Speedway Motors Super Nationals fueled by Casey's and the Duel In The Desert at Las Vegas Motor Speedway.
"My time at IMCA was certainly a big part of their (hall of fame voters) consideration," Gutowski said. "My tenure as competition director probably pushed it to the top. We influence the industry and trends and I get to be part of that."
The Ohio native stays on the road after final races of the season, attending trade shows, swap meets and similar functions around the country.
"Racing is different in different parts of the country. IMCA rules certainly tie them together," he said. "Working for IMCA has been unique and it's been fun. I've enjoyed the people I've gotten to meet and the friends I've made over the years."