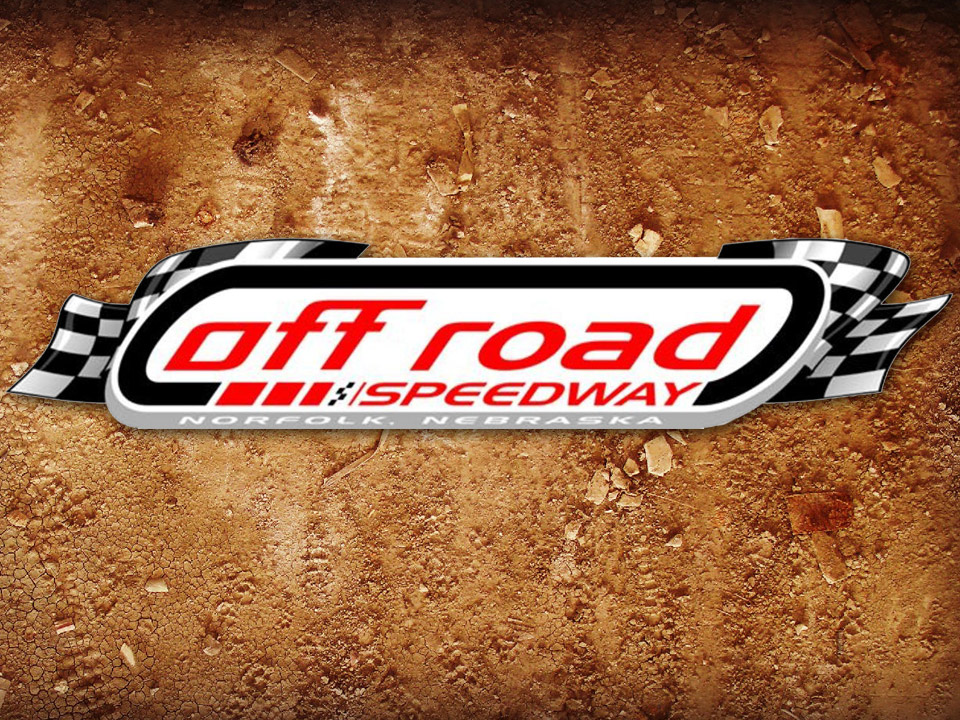 By Randy Pospishil
NORFOLK, Neb. (Aug. 20) – Competitive races and close finishes were the themes at Off Road Speedway Saturday night.
That was the case in three of the four divisions … the exception being Kyle Prauner's run-away-and-hide ninth win in the Karl Chevrolet Northern SportMod feature … with the race of the night coming in the IMCA Sunoco Hobby Stocks where Brent Jochum edged Tiffany Bittner at the finish line for his second win of the season.
Although Jochum had a front row outside starting position, which allowed him to stay close to leader Cameron Wilkinson, who led 13 of the race's 15 laps, Bittner had to make her way to the front from seven rows back but did so by the mid-point of the race.
It was Bittner, in fact, who took the lead from Wilkinson by moving underneath on the inside of turns three and four entering the final lap, but moments later, coming out of turn two and down the backstretch, Jochum passed on the outside, setting up the nearly side-by-side finish with Jo­chum's no. 4J car edging Bittner's 95.
"I got loose up there (high side of the track) a couple times, but I just kept coming back," Jochum said. "I've got to thank the guys who work this track every week; it's smooth, fast, and you can race everywhere."
"I wasn't going to change from that high side; it was working, and I was going to finish where I started–and it worked out," he said.
The Mach-1 Sport Compacts also involved a close finish, although it was for second place behind Dustin Jackson, who picked up his fourth win of the season at Off Road Speedway after securing the lead two laps into the 12-lap feature.
An inside move entering the backstretch from turn two with two laps left allowed Ramsey Meyer to outrun Shannon Pospisil to the finish line as the pair took second and third place, respectively.
A caution with two laps remaining set up a green, white, checkered finish in the IMCA Sunoco Stock Car feature that put pressure on Kyle Wilkinson, bringing the cars of John Hadcock, Ron Pettitt and Doug Adamy onto Wilkinson's rear bumper for the restart.
Wilkinson was able to hold on for his first-ever win at Off Road Speedway, while Adamy used the outside of the track to sprint past both Hadcock down low and Pettitt in the middle of the track for his first top five finish on the Norfolk track.
Prauner's ninth win in the Northern SportMod feature adds to his cushion at the top of the track's point standings list.
Behind Prauner, Matt Haase and Colby Langenberg finished in second and third-place, respec­tively.