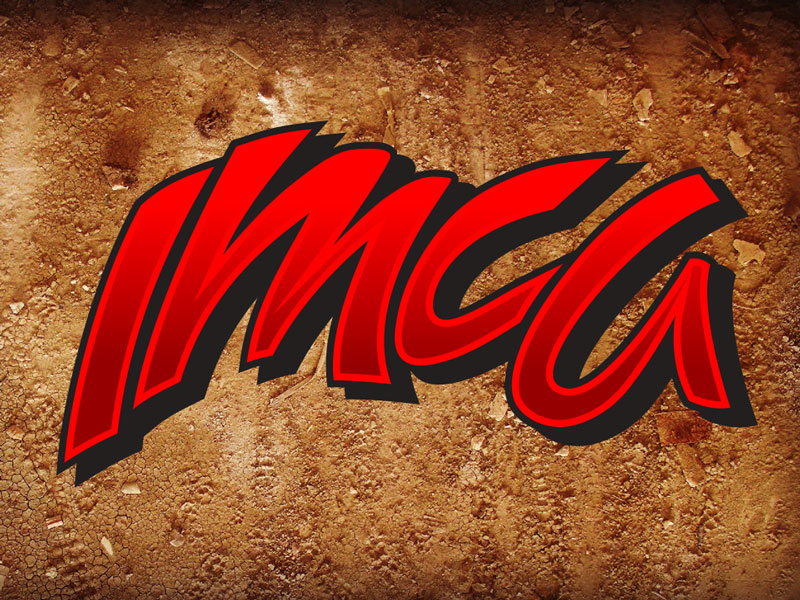 By Mike Hughes
STOCKTON, Kan. (Aug. 20)—The Kansas Thunder Series closed out the 2016 season at the series finale at Elmwood Park Speedway Saturday, crowning champions in its four divisions.
The Xtreme Motor Sports IMCA Modified series championship was up for grabs as Mike Petersilie and Clay Money were tied for the top spot.
Don Geist jumped out to the lead in the main event with Tyler Frye right behind. Geist continued to lead at the halfway mark in the 15-lap race with Frye and Jesse Richter close behind.  Richter shot to the lead on lap nine but Frye got past on lap 12.
Richter retook the top spot and held on for the win, followed closely by Frye and Geist. Petersilie finished fourth to give him the series championship. Brian Calhoon rounded out the top five.
Kyle Pfeifer led all 15-laps in the caution-free IMCA Sunoco Stock Car feature. Casey Woken gave chase but had to settle for second. Chad Sterling finished third to clinch the series title, fol­lowed by Dustin McClurg and Chase Conaway.
Tracy Holloway just had to take the green flag to win the Karl Chevrolet Northern SportMod crown. Holloway not only won the points title, but took the lead on lap two from Tanner Portenier and drove away to score the feature win.
Portenier held on for second, followed by Kolten Vogel, Brian Conness and Logan Thomsen.
Four points separated point leader Shay Simoneau and Jeromy Wagner when the 13-car field took the green in the 12-lap IMCA Sunoco Hobby Stock feature. Polesitter Garrett Hager jumped out to a lead he would not relinquish as he led from green to checkered to capture his third series win, with all three wins coming at Norton.
Zach Olmstead finished in the runner-up spot, followed by Rhett Kingsbury. Simoneau finished fourth to claim the series crown, followed by Travis Coop.
Feature Results
Modifieds – 1. Jesse Richter; 2. Tyler Frye; 3. Don Geist; 4. Mike Petersilie; 5. Brian Calhoon; 6. Dakota Foster; 7. Tim Watts; 8. Clay Money; 9. Marty Clark.
Stock Cars – 1. Kyle Pfeifer; 2. Casey Woken; 3. Chad Sterling; 4. Dustin McClurg; 5. Chase Conaway; 6. Robert Rutherford; 7. Bob Chalupa; 8. Jason Davis; 9. Darin Racek; 10. Kyle Werkmeis­ter.
Northern SportMods – 1. Tracy Holloway; 2. Tanner Portenier; 3. Tanner Portenier; 4. Brian Con­ness; 5. Logan Thomsen; 6. Troy Attwood; 7. Kelly Karnopp; 8. Trevor Geist; 9. Kamren Gruber; 10. Brady Skrdlant; 11. Dave Jewett Jr. 
Hobby Stocks – 1. Garrett Hager; 2. Zach Olmstead; 3. Rhett Kingsbury; 4. Shay Simoneau; 5. Travis Coop; 6. Spencer Hilbrink; 7. Tim Colbert; 8. Brett Henke; 9. Nicole Woods; 10. Justin Rohr; 11. Jeromy Wagner; 12. Joel Dix; 13. Justin Meserve; 14. Jace Smith.